0.75b$ Promotion Package for Iran Non-Oil Exports
Only in a couple of Days, the Iranian officials approved two promotion packages for boosting non-oil exports by Iranian private sector. The end products of the raw polymers and other petrochemicals are at the target.
According to the first decision and as a part of a non-oil export promotion package, the National Development Fund of Iran (NDFI) has allocated 500m$ to the Export Development Bank of Iran (EDBI)  for distribution among Iran's exporting industries.
"In order to renovate exporting industries' machinery and equipment, NDFI appointed EDBI as the agent bank to offer the aforementioned fund as investment and loans," the bank's CEO was quoted as saying by EDBI's official website. Ali Salehabadi also noted that the allocation of these loans will continue until the end of the current Iranian year (March 20, 2018).
In June 2017, the Iranian Parliament had approved a bill allowing the government to take out $1.5 billion from NDFI for a plan to create jobs in rural and nomadic areas in the fiscal 2017-18. The money from the sovereign wealth fund will be extended as loans for job creation and rural development. No further details of the plan have been announced.
"EDBI has granted new credit lines to banks in four countries and is ready set up new ones with other foreign banks if the exporters demand it," the bank's CEO said.
Within the 2nd act, the Trade Promotion Organization of Iran has allocated €250 million from the resources of the National Development Fund of Iran, which will be deposited in foreign banks for guaranteeing technical and engineering services' exports.
According to the director general for export of services and startup development at TPOI, the organization has revised the bylaw for supporting exporters to help expand techno-engineering exports.
"Subsidizing loan interests and fees for issuing bank guarantees, granting 83 permits for the temporary export of machinery and equipment, and approving the issuance of foreign exchange guarantees for 42 companies during the year to March 20, 2017, have been TPOI's significant steps toward helping exporters," Mahmoud Eskandari was also quoted as saying by TPOI's official website.
Read previous news at this portal by clicking:
EDBI01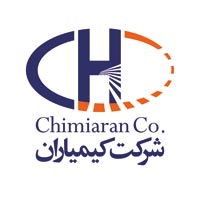 0.75b$ Promotion Package for Iran Non-Oil Exports