SABIC has Acquired Highest Share of Clariant by 24.99%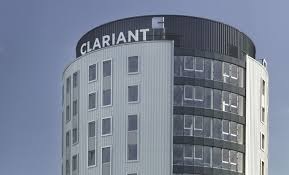 Acknowledged the investment by chemical industry peer and partner SABIC, which has acquired a 24.99% stake in Clariant. The acquisition makes SABIC the largest Clariant shareholder.
These stakes were previously held by White Tale and 40 North. The transaction amount was not disclosed, but the stake is worth around US$2.4 billion based on market capitalization.
"Clariant AG is complementary to SABIC's existing specialties business and is well in line with SABIC's strategy of opening up new growth opportunities in specialty chemicals," SABIC CEO Yousef al-Benyan said in a statement.
As is customary in the industry, Clariant was informed of SABIC's intention to acquire the shares prior to the transaction. SABIC, also with a significant specialty chemicals business, is a partner of Clariant in the catalyst joint venture Scientific Design.
According the report of Reuters, the move stoked uncertainty about Clariant as Saudi Arabia seeks to diversify its economy and reduce its reliance on oil. Though SABIC had no current plans to launch a full takeover of Clariant, but some analysts do not expect the Saudi chemical maker to stop now.
Clariant said it intends to engage with SABIC over the coming weeks in order to discuss the new situation and explore possible ways to create value.
About SABIC
SABIC is a global leader in diversified chemicals headquartered in Riyadh, Saudi Arabia. It manufactures on a global scale in the Americas, Europe, Middle East and Asia Pacific, making distinctly different kinds of products: chemicals, commodity and high performance plastics, agri-nutrients and metals. The company has more than 35,000 employees worldwide and operates in more than 50 countries, with innovation hubs in five key geographies – USA, Europe, Middle East, South East Asia and North East Asia.
PRODUCTS
SABIC knows that its success is driven by our customer's success. We work hard to develop a deep understanding of our customers' commercial ambitions so that we can engineer the right product at the right time. Our technical expertise combined with our ability to adapt to our customers' business needs allows us to tailor material solutions that maximize our customers' market advantage over the long term. SABIC products and services are extensive. We are knowledgeable about the industries in which our customers compete and we are constantly seeking new ways and materials to maximize our customers' market success. Within this section, you'll find information on our broad global product portfolio around the world organized into five categories below. Click on the headings below to find out more. Then click on the relevant product to find out more about its uses and the territories in which we can supply it.
SABIC has Acquired Highest Share of Clariant by 24.99%