The 2nd International TehranPlast Will Kick-off Tomorrow Jan. 23rd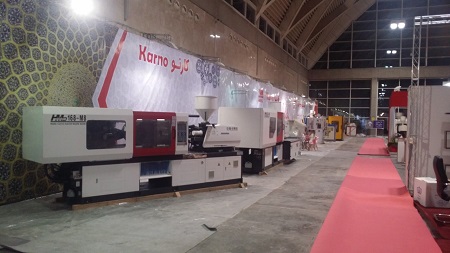 Tomorrow, the Jan 23rd 2018, the 2nd edition of the TehranPlast exhibition will be kick-off at the Tehran's new fairground premises named as the "Sun-City" or "Shahre-Aftaab" at the south west of Tehran.
The "Son-City" which has a long way to go to be a real competitor for the "Tehran's Permanent International Fairground (built in 1960's)" is far enough from the capital (about 70 Km for the industries located at the Tehran's east part, and 30-35 Km for those located at the west parts' industrial zones) to be accessible for many casual exhibition visitors, students and many others. Thanks to a special Metro Line that connects many parts of the capital city of Teheran to the fairground.
The 2nd edition of the TehranPlast international (yet to be) plastics exhibition which belongs to the private sector and since 2014 the protesters against the IranPlast try to make it the best replacement for IranPlast in 4-5 periods.
The exhibition will be inaugurated tomorrow Jan. 23rd, with more than 100 exhibitors mainly from Tehran, Qom, Isfahan and the Central Provinces. Further reports will be published tomorrow evening at this website. Till then we are offering some latest photos from last hours provisions of the exhibition.
PIM, PIME and PIMI media are one of the supporters of this exhibition.
The 2nd International TehranPlast Will Kick-off Tomorrow Jan. 23rd