A Virtuous Example of Italian Manufacturing for the Beverages Sector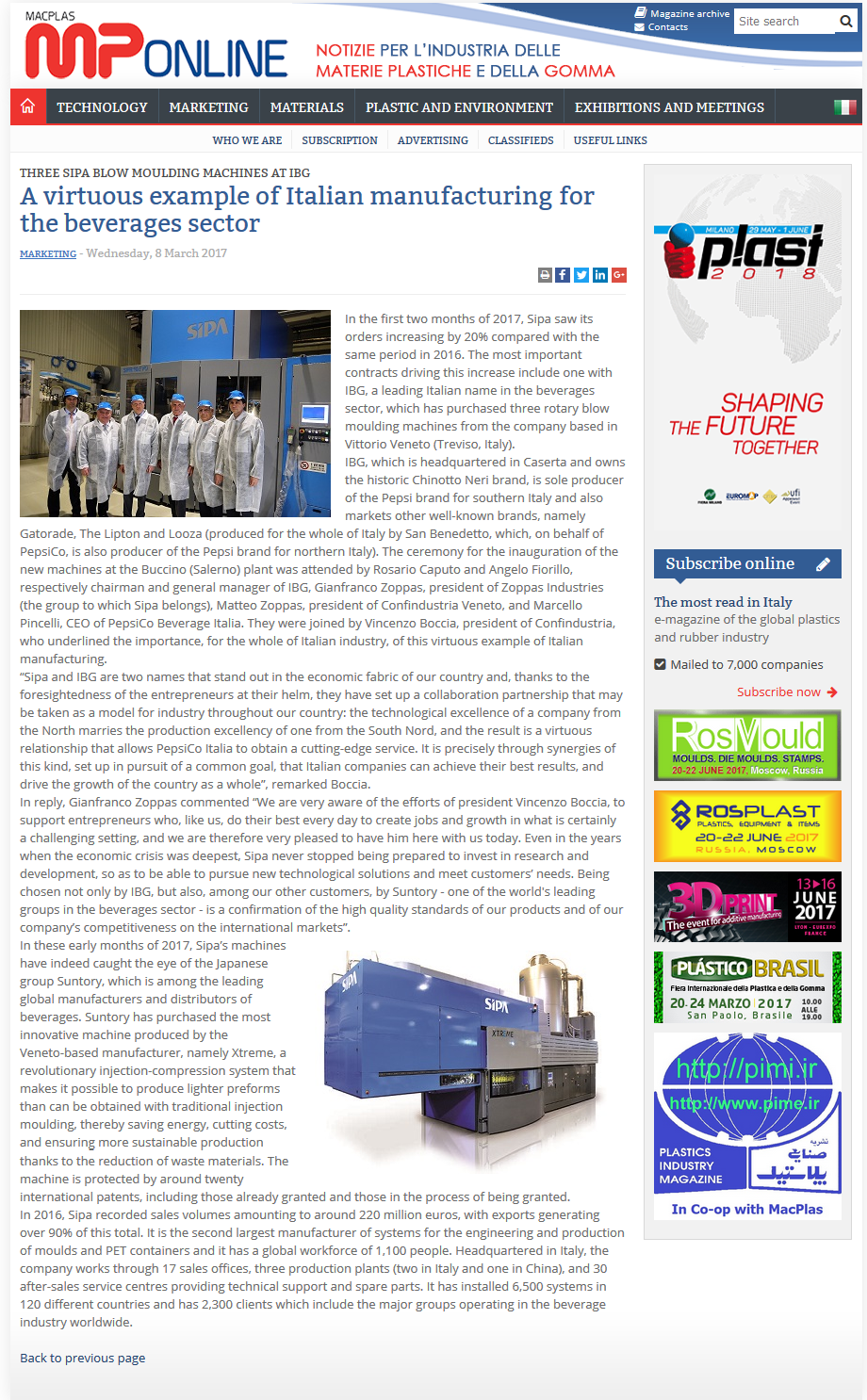 Three Sipa blow moulding machines at IBG
A Virtuous Example of Italian Manufacturing for the Beverages Sector
In the first two months of 2017, Sipa saw its orders increasing by 20% compared with the same period in 2016. The most important contracts driving this increase include one with IBG, a leading Italian name in the beverages sector, which has purchased three rotary blow moulding machines from the … .
Read More From The Source
Realated news from this Portal:
http://pimi.ir/sipa-confirms-end-of-legal-battle-with-husky
http://pimi.ir/development-of-closures-for-5-gal-and-pet-containers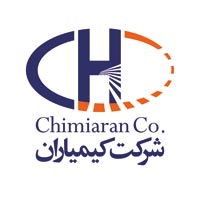 About  SIPA :
 SIPA. The PET Specialist:
With 30 years of experience in PET containers solutions, SIPA has acquired considerable expertise in all available bottle manufacturing and filling technologies, from preforms to finished products, for the food and beverage, chemical products, cosmetics, detergents and pharmaceutical sectors.
SIPA is a technological partner whose main goal is to transfer its skills and expertise to its customers, offering innovative and competitive solutions to meet specific customer needs.
Our extensive product range includes equipment for production of preforms as well as single-stage injection-stretch-blow moulding systems and stretch blow moulding equipment (both rotary and linear), filling monoblocs, process equipment and a full range of robotised and palletising solutions. SIPA is also a mould maker for blowing and preform injection systems, both SIPA and non-SIPA, and it also has an important bottle design and engineering operation at the service of its customers.
With such a wide range of technical solutions, SIPA is able to offer a manufacturing scenario that best fits its customer's requirements, taking into account factors such as bottle cost, energy savings, space and the need for flexibility.
With headquarters in Italy, the company can rely on 17 sales branches, 3 manufacturing facilities (two sites in Italy and one in China) and 26 service centres for fast access to service, parts, and expert engineering support. SIPA also offers injection mould refurbishing and conversion services, with refurbishment centres in Italy, China, Japan, United States, Mexico, Brazil and South Africa.
A Virtuous Example of Italian Manufacturing for the Beverages Sector