Aerospace heating up with a cold wintertime news
Reported by "Vinay Bhaskara" in the "airwaysnews" :
"not seen since the fall of the Soviet Union, as the landmark nuclear deal between Iran and Western powers is set to allow Iranian airlines to order modern Western aircraft for the first time since the late 1970s. The Iran deal has cleared its last major hurdle in the United States despite hand wringing by foreign policy hawks on both sides of the aisle, and the Iranians have begun to take their first tentative steps to rejoin the modern world economy. Under the terms of the blockbuster deal orchestrated by US president Barack Obama in July of this year, the Iranians will get access to more than $100 billion in frozen overseas assets and sanctions that have hampered the integration of the Iranians into the global economy will be eliminated."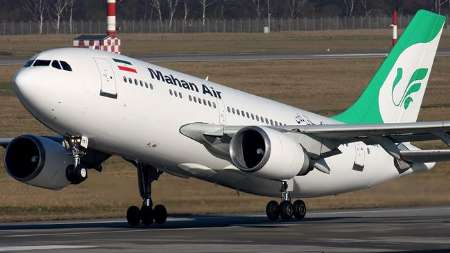 The report which excited the aerospace industry as well as all aerospace related OEM's in USA and Europe, was also exciting for the Iranian media including IRIB news channels. "Press TV" a fully English TV broadcasting from Iran welcomed the news and "IRNA" the official state news agency paid more than expected attention to this news. According to "IRNA":
Airways News website reported in an article that experts believe Iran will order 450 new airplanes over the next five years.
It added that 400 of the new planes will be for mainline services, adding that 150 of them will be used for widebody services. The remaining 50 will be used for regional purposes and will be mostly turboprops.
Airways News added that demand for international flights that would require wide body aircraft will specifically rise.
Story by: IRNA
Full story in: "airwaysnews"
About "Press TV":
Press TV is a 24-hour English language news and documentary network, affiliated
with Islamic Republic of Iran Broadcasting.
Wikipedia
Edited by "PIMI" Global editors team
Aerospace heating up with a cold wintertime news