American NIKE Deafeted to 11+80m Players and Viewers
Last night about 20 hours after the official statement of the "NIKE" co., banning Iranian football players from using the company's shoes, the Iranian players in an amazing match showed that they don't need necessarily this brand in order to locate the team at the first row of the group B table.
Please read the rest from two independent news sources.
The Washington Post wrote:
Iran won't win the World Cup in 2018. The country's team is decent, but not great. And the impediments it currently faces from the international community — including both governments and corporations — make its uphill battle for victory even more daunting.
As far as public opinion is concerned, though, Iran's team, known as "Team Melli" to its countrymen, is already scoring points. And that's because, already an obvious underdog, it now finds itself facing extra problems from an American corporate giant.
Last week, the American shoe company Nike announced it would not be providing Iranian players with equipment. "U.S. sanctions mean that, as a U.S. company, Nike cannot supply shoes to players in the Iranian national team at this time," a company statement said. "Sanctions applicable to Nike have been in place for many years and are enforceable by law."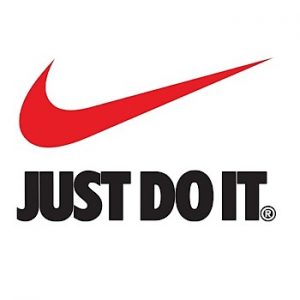 According to "Sputnik":
The footballers, representing the Islamic republic at the 2018 FIFA World Cup, were entangled in political games ahead of the opening game after Nike denied to supply them with boots following US President Donald Trump's decision to reinstate sanctions against Tehran.
Before their victorious opening match against Morocco at the 2018 FIFA World Cup in Russia, Iranian footballers, who are used to wearing boots produced by Nike, allegedly had an unplanned shopping session once they arrived in Russia. Although the US sportswear brand rejected to provide the team with their boots, following US President Donald Trump's decision to reinstate sanctions against Tehran, some players still showed up wearing Nike boots to the game, which ended 1:0 in favor of the Islamic republic.
The rest of the team's uniform wasn't impacted since it is equipped with Adidas jerseys, purchased by the Islamic republic, since the German company doesn't officially sponsor the country's footballers.
The move frustrated the Iranian football federation and angered their head coach, Carlos Queiroz, who slammed Nike over its rejection to supply the team with footwear just days before the opening game. Queiroz told Sky Sports that Nike should apologizes for its "ridiculous" conduct.
Read the whole article from the "SOURCE"
American NIKE Deafeted to 11+80m Players and Viewers