An Interview About After JCOPA Heavy Transportation in Iran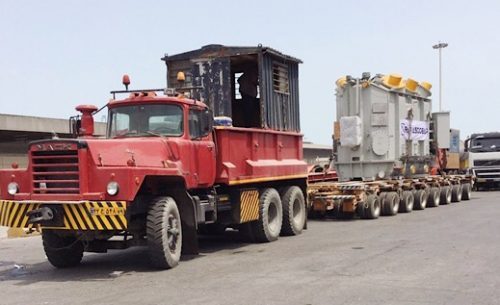 Though for many countries business with Iran is still under a shadow and a great question for many companies, but many news show that the situataion is not worth as many think about it. The following interview, carried out by Mr. Bo Drewsen (the very active Editor-in-Chief of PCW) with Mr. Farzad Farasoozadeh the owner of an international forwarding company, and we have chosen only two paragraphs of this very interesting interview.
Project Cargo Weekly (PCW) is a media partner of PIMI and because of that and the copyright's respect, we have only chosen that much of the interview. So, if you are interested to read the whole artice, you can click over the "SOURCE" button at the end.
*************************
First of all let me ask you about the current situation in Iran. There have been sanctions for some years but we understand that recently they were relaxed and that Iran is slowly opening up again. There seem to be more experts talking about your country outside Iran than inside. Could you as an insider tell us about the current business climate and specifically as it relates to the transport/logistics sector?
Thank you Bo, for this opportunity. After the last meeting of 5+1 countries most sanctions against Iran were lifted and only US sanctions still exist. We are very positive since the foreign trade statistics reports show considerable growth after the lifting of sanctions.
Consider that, during the last year (the first ten months), the foreign trade balance of Iran experienced a 5.08% increase in export value and 3.21% in import.
Moreover, despite the fact that our foreign trade with China, UAE, Korea and Turkey dropped down, the volume with European countries increased. For example, for the same period of last year, the increase of this balance with Germany was about 36.39% compared with the previous year.
Once trade increases we will also see increases in the transport/logistics industry. We also have an inherent advantage due to fantastic location of Iran in the Persian Gulf for connecting to CIS, Afghanistan and Iraq, as well as to the South Quafqas area and Russia.
What is your professional background and why did you decide to establish a transportation and freight forwarding company?
I have BS in physics and a Masters degree in industrial engineering from Amir Kabir university. Actually I started freight forwarding with my elder brother who acquaint me with the alphabet of the business. From 2005 I organized my own setup under the Farasoobar Int'l Forwarder and Shipping Agency flag and have now been in this field for more than 28 years. I am also a trainer in the FIATA training school / Iran freight Forwarders Association Training Center. At the IRU academy training center in Iran chamber of commerce I am a DG trainer and instructor of CPC drivers.
At the beginning I never imagined that I could remain in this job, but gradually I discovered that it is very informative and motivating work, requiring understanding and knowledge in several different fields. Eventually I decided to start my own company in order to explore and show my counter parts how freight forwarders have a very important role in the industry in each country and that it's not a simple job of just selling freight.
Freight Forwarders can create markets and demand, facilitating the trade cycle all over the world.
If you are interested please read more at the "SOURCE".
An Interview About After JCOPA Heavy Transportation in Iran