Approved Articles for Disposable and Biopolymers Conference in Iran
Approved Articles for Disposable and Biopolymers Conference in Iran: The 1st Conference for disposables and biopolymers will be launched on July 17-18th 2017 in Tehran and so far the scientific committee of the conference has approved 10 articles for this 1st International event in Iran.
The articles titles are as follow:
1– FDA and Standard
2- World and European trend on biopladtics
3- Õ5 Biokas
4- Achievement of know how of producing BioPE in industrial scale
5- Preparation of Biodegradable Polystyrene
6- Effect of oxo- proxidant on biodegradation of PE
7- Study on Polyether ether ketone as biocompatible plastic
8- Preparation of starch based biodegradable PE and investigation of nanoclay on bioproducts
9- Study on biocompatible Cyclo olefin copolymer and its application
10- Production of biobased Õ5 Biokas using PS, PP, PET
Many of these articles are the academic projects handled in universities and technical institutes in Iran and Austria, and the head of the committee is DR. Soheil Samie of "Chemiekas Co." a Research, Production and Trading company in Austria.
Is the first of its kind's two days conference which has been designed and established for the first time in Iran. The Conference has been planned on the basis of the present, after the "Joint Comprehensive Plan of Actions" (JCOPA), demands of the Iranian industries to comply with their international obligations, regarding expansion and development of environmentally friendly production and services. The need to import today's technologies in cooperation with High-Tech companies in the world is another important issue for the organizers.
The Event would be held at the conference halls of "Research Institute of Petroleum Industry" located at the western parts of Tehran with the highest access to the main highways to Tehran airports and the oldest industrial part of Tehran with hundreds of factories.
"BDP Iran – 2017" is also the first international activity of the "Association of Iranian Producers of Disposables" (AIPOD) in cooperation with the first Iranian English News channel for polymer industry (Polymer Industry Media International – PIMI.IR) and the "IICIC" an expert in organizing national and international conferences and exhibitions.
For direct appraoch to the event, please "CLICK HERE"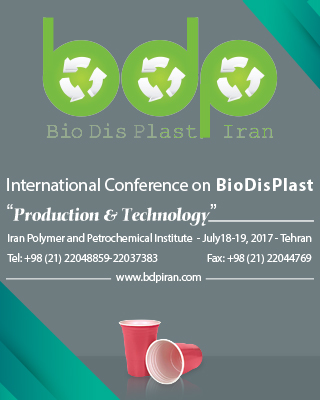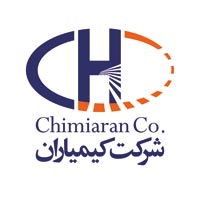 Approved Articles for Disposable and Biopolymers Conference in Iran