Canada Said Competition in Sanctions Lifting Ca vs US
Canada announced on Friday (05.02.2016) that it is lifting some sanctions against Iran and is also working over the restoration of diplomatic ties with the Islamic Republic.
The government of Prime Minister Justin Trudeau announced in a statement that it had amended its "broad-reaching autonomous sanctions against Iran to allow for a controlled economic re-engagement, including lifting the broad ban on financial services, imports and exports."
The statement, issued by Foreign Affairs Minister "Stéphane Dion" and International Trade Minister Chrystia Freeland, says the changes announced Friday mean "Canadian companies will now be better positioned to compete with other companies globally."
All applications for export permits will be considered on a case-by-case basis, read part of the statement.
This is seen by the media as a key step to make Canadian companies more competitive against rivals doing business in Iran.
Nevertheless, the country has emphasized that it will continue to maintain tight restrictions on exports to Iran of goods, services and technologies considered sensitive from a security perspective.
Foreign Minister Dion has been quoted by the Canadian media as saying on Friday that the country is considering the restoration of diplomatic contacts with Iran, as well.
He had said last week that if Airbus is allowed to sell to Iran, then Canadian aircraft maker Bombardier Inc should be allowed to export there as well.
The Canadian foreign minister had also said in late January that it will move to quickly normalize relations with Iran and lift the sanctions it has imposed against Tehran in order not to miss the business opportunities that have arisen following the recent implementation of Tehran's landmark nuclear agreement with six world powers.
He had emphasized that Ottawa would act "in a speedy fashion" to normalize ties and remove economic sanctions against Iran.
About the above Photo/Cartoon: The world remembers that Canada banned all its relations with Iran with an Excuse; "Negligence of The Human Rights by IRI Gov.". And when this news broadcasted, our Portal's Cartoonist created this Photo/Cartoon wondering "Is the case over? or it is now the money which MATTERS?"
About Stéphane Dion: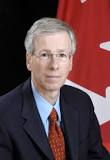 Stéphane Dion
Minister of Foreign Affairs
Stéphane Maurice Dion, PhD, PC MP is a Canadian politician currently serving as Minister of Foreign Affairs in the present Cabinet, headed by Justin Trudeau.
Wikipedia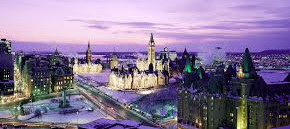 Canada
Country in North America
Canada, stretching from the U.S. in the south to the Arctic Circle in the north, is filled with vibrant cities including massive, multicultural Toronto; predominantly French-speaking Montréal and Québec City; Vancouver and Halifax on the Pacific and Atlantic coasts, respectively; and Ottawa, the capital. It's also crossed by the Rocky Mountains and home to vast swaths of protected wilderness.
****************************
News created and furnished by
PIMI Editorial Team; Tehran
****************************
Release Date 06 02 2016
Canada Said Competition in Sanctions Lifting Ca vs US