Edward Mason helps PIMI
Edward Mason helps PIMI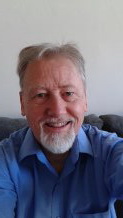 A valuable journalist who has been working in specialty fields of plastics, now has agreed to help PIMI for some news coverage so far on a volunteer basis.
Edward Mason was the editor of Canadian Plastics for four years (1987-91), and editor of Plastics in Canada for 14 years, 1995 – 2009, and now he is the editor of Canadian Finishing and Coatings Magazine, www.cfcm.ca.
He was one of the most famous plastics journalists who visited the 2nd edition of IRANPLAST.
His briefing and contacts are:
Edward Mason
Editor – Canadian Finishing and Coatings Manufacturing
[email protected]
416-423-0150