Establishment of Lego Brand Group
LEGO: Toy manufacturer restructures to reflect greater international activity / Establishment of Lego Brand Group / Lego Group CEO Knudstorp moves up / Bali Padda new chief executive
As it continues to grow its business globally, toy manufacturer Lego Group (Billund / Denmark; www.lego.com) has set up a new entity tasked with protecting and developing the popular brand. The newly created Lego Brand Group will facilitate owner governance of all the brand€™s activities, including the Lego Group, Lego Education as well as its representation in the Lego Foundation and the Legoland theme parks. Commenting on the decision, Thomas Kirk Kristiansen €" a fourth generation owner of the family-run business €" said, €œWith our recent growth and globalisation come new and exciting opportunities for the brand, and we establish the Lego Brand Group to look into these new opportunities.€ Earlier this month, the Danish company officially inaugurated its first production facility in China (see Plasteurope.com of 08.12.2016).
The restructuring will be accompanied by a personnel reshuffle, which will see current Lego Group CEO J¸rgen Vig Knudstorp become the chair of Lego Brand Group. He will be supported in his new role by deputy chair Thomas Kirk Kristiansen. Knudstorp will also be nominated to become chairman of Lego€™s board in May 2017, succeeding Niels Jacobsen, who will remain deputy chairman of private equity fund Kirkbi (Billund / Denmark; www.kirkbi.com), another business owned by Lego founding family Kirk Kristiansen. Earlier this year Kirkbi acquired flexible insulation and engineering foams specialist Armacell (Luxembourg; www.armacell.com) €" see Plasteurope.com of 05.01.2016.
As for the toy manufacturer itself, following Knudstorp€™s departure, Lego will be headed by current chief operations officer Bali Padda. A company veteran with 14 years under his belt, Padda has overseen the group€™s people and organisational development and has been a member of Lego Group€™s top management for the past decade.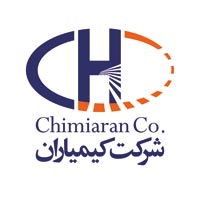 Establishment of Lego Brand Group