EVONIK: Capacity Expansion for Medical Bioplastics
EVONIK: Capacity Expansion for Medical Bioplastics / Investment in USA and Germany
German speciality chemicals producer Evonik (Essen;
www.evonik.com
) is adding capacity in the US and Germany for its biodegradable polymers used in the medical sector. The copolymers based on polylactic-glycolic acid (PLGA), marketed globally under the "Resomer" and "Resomer Select" brand names, find application primarily in bioresorbable medical devices and controlled-release formulations for parenteral drug delivery. Investment costs have not been disclosed.
The largest of the two projects, planned to be completed in late 2018, will see construction of a new building adjacent to the existing US facility at Birmingham, Alabama. In addition to increasing output capability by an unspecified margin, the company is also investing in new production clean rooms and a laboratory for polymer contract research projects in Birmingham. The upgrade here is Evonik€™s second investment to meet growing market demand for the copolymers after the inauguration of a new German manufacturing site at Darmstadt in 2014.
Current plans call for capacity at the German site to be increased by an unspecified margin with the opening of a new line €" no start-up date has been announced. Having supply capability at two state-of-the-art locations underpins the companys commitment to this market, said Paul Spencer, head of Biomaterials at Evonik€™s Health Care Business Line. Spencer said he expects global demand for biodegradable polymers to continue growing. At the end of this year, a new applied technology laboratory will be opened at Darmstadt to support regional customers in the medical device field. The company€™s first facility of this kind started operation in 2015 in Shanghai / China.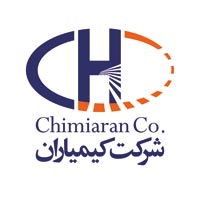 EVONIK: Capacity Expansion for Medical Bioplastics