Exclusive to CPRJ International Members Free Supplier Inquiry Service
Exclusive to CPRJ International Members Free Supplier Inquiry Service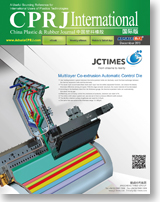 Exclusive to CPRJ International Members Free Supplier Inquiry Service
An exclusive new opportunity has been created by the CPRJ International. The following text and table (emailed to PIMI)  is self explanatory and we re-publish it as a cooperative duty with respect to international media.
******************************************************
If you are not able to complete the form, please click on the following link and get the original form from the "SOURCE"
CPRJ International (www.AdsaleCPRJ.com), the Official Media of Chinaplas (Asia's No.1 Plastics and Rubber Trade Fair), is pleased to announce a new free service to our honourable readers – Supplier inquiry service. Via CPRJ International's well connected platform, readers can now acquire the latest technology and product information from the world renowned plastics & rubber suppliers at your fingertips.
From now to 24 May, 2016, simply fill in the inquiry form below, you will enjoy this free supplier inquiry service.
Company name:
Plastics Industry Magazine
Name:
Job title:
address 1:
address 2:
E-mail:
[email protected]
Mobile:
Country / region:
CPRJ eBook | www.AdsaleCPRJ.com
321 Java Road, North Point, Hong Kong
Tel:(852) 2811 8897 Fax:(852) 2516 5119 E-mail:

[email protected]
Release Date May 2016
Exclusive to CPRJ International Members Free Supplier Inquiry Service