ExxonMobil CEO Named as Trump's Secretary of State
President-elect Donald Trump has confirmed the CEO of ExxonMobil, Rex Tillerson, as his choice for US secretary of state. The nomination needs Senate approval.
In the statement, Mr. Trump hailed Mr. Tillerson, 64, as among the "most accomplished business leaders and international dealmakers" in the world. He has also praised Mr. Tillerson for having "relationships with leaders all over the world [that are] second to none."
Mr. Tillerson said in the statement that he shared Mr. Trump's vision for "restoring the credibility of the United States' foreign relations," and he vowed to "focus on strengthening our alliances, pursuing shared national interests and enhancing the strength, security and sovereignty of the United States."
Mr. Tillerson is said to have a good relationship with Russian President Vladimir Putin. It is widely believed that the ExxonMobil CEO's dealings outside the US, particularly in Russia, will be a feature of his confirmation review.
The New York Times commented that "at the center of the debate are questions about Mr. Tillerson's vocal opposition to American sanctions imposed on Russia as he pursued oil and gas deals in that country."
Mr. Tillerson rose to the top of ExxonMobil partly by negotiating a deal with Vladimir Putin to kick-start an oil project on the Pacific Ocean island of Sakhalin, according to The Wall Street Journal.
The Wall Street Journal report said Mr. Tillerson's relationship with Russia's president is already facing scrutiny from lawmakers in the Senate who will oversee his confirmation hearings next month.
Indeed, Mr. Tillerson may also face questions over the potential benefits to ExxonMobil from US foreign policy.
Source : China Plastic & Rubber Journal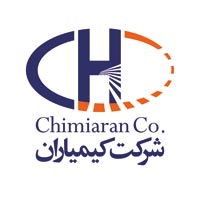 ExxonMobil CEO Named as Trump's Secretary of State