First Conference on Plastics Medical Parts 16 02 2016
The results of "JCOPA" on business atmosphere in Iran is more than expected by round the clock activities of Iranian Journalists and media Reporters at several locations in Iran. Apparently, Tehran hotels and conference halls have turned to the Business Hubs of the Iranian Capital City instead of traditional Bazaars!
In this regard, production of "Plastics Medical Parts" could have been an enthusiastic subject for companies like "VarzidehKar" which has a long history in development of the Iranian Polymer Industry. The company, with more than 6 decades of activities in "plastics raw materials and machinery" fields, knows very well that, how to schedule for opportunities for utilization and productivity of very High-Tech plastics processing machines in his home land.
It is a fact that by their special business attitude, "VarzidehKar" Family have shown their patriotism by dealing only with high qualities for Iranian industries. (PIMI Special photo, shows Mr. Mehrdad VarzidehKar – the main drive of the Family- is explaining to PIMI Reporter about the seminar)
Just a couple of hours ago, when "Mr. Geierlehner" of "ENGEL" started his speech about utilization of very high-tech injection moulding machines for Plastics Medical Parts' production, about 50 top level managers which had participated at the Almas Hall of Azadi-Parsian Hotel noticed: "This is the time to move as fast as possible for importation of High-Tech European plastics processing machinery, if they don't wish to be importers of plastics made products from other countries to fulfill demanding Medical Parts and equipment.
During his speech, "Dr. Eichinger" of "AUSTROPLAN", and the 2nd lecturer of the day, tried to make some business's core points clear for Iranian business community at this new era for the Country. Belonging to a historical Austrian engineering and consulting group, he was was an attractive figure for attendants when they had bunch of questions from a typical expert which usually are rarely seen at such conferences and seminars in Iran. "Dr. Eichinger"'s speech and answers, once again show that, our country needs companies and managers who have understood the slogan of the Iranian President for this new era: "A Win-Win Strategy for All"!
The third Speech of the Conference presented by Mr. Keller of "KEBO Injection Mould Technology" an expert company in precision moulds and the one within the conference agenda managed to make the day a complete package for Plastics Medical Parts' Production. Here there is no more space for the lecturer's technical considerations and answers to the questions, but we are sure that the organizer will present all today's documents to interested people.
To make this news (longer than a normal news of a conference) shorter, we have to finalize it by pointing to the company names of the other speakers which where:
"Mr. Geierlehner" of "ENGEL" for the 2nd Part of his informative lecture
 "Mr. Netzer" of 'MOTAN", a famous company for Colouring Solution that are more than vital in Medical Parts' Production
End
Notice: Publication of any part of this News, by any means including digital transformation is only possible by a written an electronically signed and sealed proof of "PIMI". For "Rules & Policies" please "Click Here"
**********************************
The ENGEL group has been thriving for decades: This is because, as a family-run company, we rely on long-standing relationships and aim to live up to our own exacting standards of expertise and experience in all fields of plastics processing. We see ourselves as driving, innovative force that has continually set new standards in a dynamic and diverse industry. Our competitive edge has come from generating added value for customers worldwide.
*********************************
AUSTROPLAN is an Austrian engineering company founded in 1958 by the Federal Government of the Republic of Austria (represented through the Ministry of Finance) and the Federal Chamber of Trade and Industry (Österreichische Bundeswirtschaftskammer).
The original strategy focused on services for international and regional development banks and international organizations. AUSTROPLAN has been commissioned many times as engineering consultants and coordinating organization for Technical Assistance Programmes. Today AUSTROPLAN provides its multi disciplinary services internationally to private and governmental clients. AUSTROPLAN's own know-how is supplemented by proven Austrian and international knowledge. Partnerships with experienced experts and companies create the basis for the efficient and reliable elaboration of projects.
*********************************
For three decades KEBO AG has designed and manufactured high performance  injection moulds for the highest outputs of plastic products for the medical, pharmaceutical, laboratory and cosmetic  industries. This experience is mirrored in the packaging sector for thin wall products, IML and closures.
A core principle of the company is to operate and display a high level of professionalism and competence to both customers and suppliers.Our in house production capability is constantly updated to maintain the highest standards. In addition we support a lean organisation structure for the benefit of our customers.
***********************************
About "MOTAN"
According to "Motan Electronic" website: The merger of motan, colortronic-systems and colortronic has created a company with a range of skills and capabilities that perfectly complement each other – spanning the entire process chain for plastics manufacturing and processing and for the chemicals industry. This knowledge is based on over 60 years of experience. Our solutions go far beyond conventional materials handling: we aim to open up a whole new dimension. And our slogan succinctly expresses this vision: think materials management.
***********************************
Photography and News Reported Live By: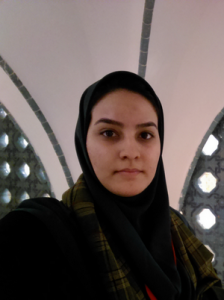 Anahita Alinia Ziazi
PIMI News Assistant and Events Reporter

 Fardin Sajedi;

PIMI Technical & Editorial Logistics
News Edited and Wired by
************************************
First Conference on Plastics Medical Parts 16 02 2016