First Time for Saip at the Exhibition and Conference in Michigan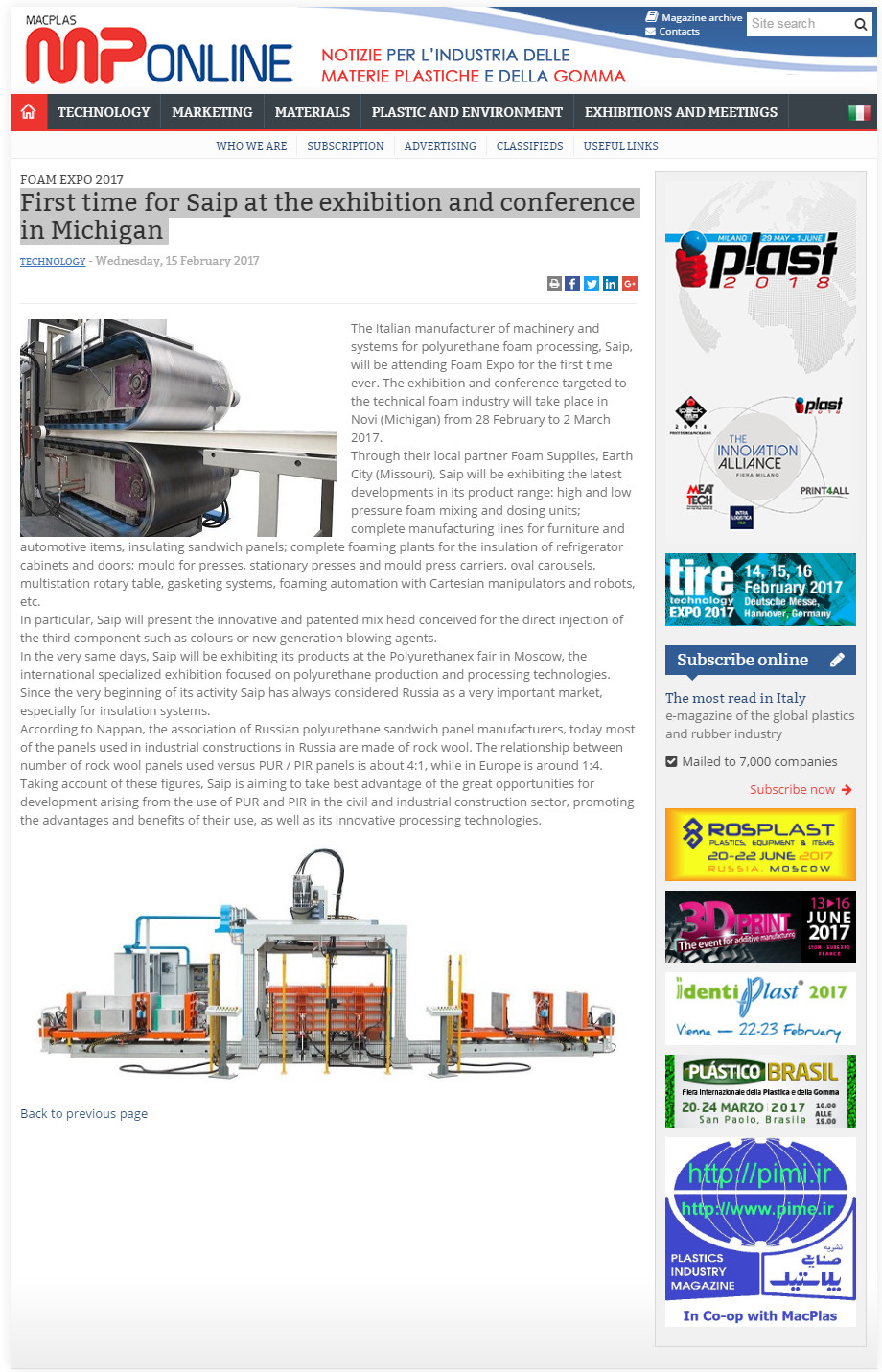 FOAM EXPO 2017
First Time for Saip at the Exhibition and Conference in Michigan
The Italian manufacturer of machinery and systems for polyurethane foam processing, Saip, will be attending Foam Expo for the first time ever. The exhibition and conference targeted to the technical foam industry will take place in Novi (Michigan) from 28 February to 2 March 2017.
Through their local partner Foam Supplies, Earth City (Missouri), Saip will be exhibiting the latest developments in its product range: high and low pressure foam mixing and dosing units; complete manufacturing lines for furniture and automotive items, insulating sandwich panels; complete foaming plants for … .
Read More From The Source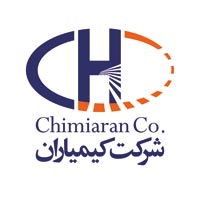 About Saip :
With over 30 years of history, Saip is now a brand synonymous with reliability, efficiency and excellent quality: intrinsic values for products recognised and appreciated worldwide.
We produce a complete line of hydropneumatic accumulators and pulsation dampers, from bellow and membrane variations, to pistons and special accumulators designed to meet the specifications of our clients for even the most complicated of applications.
The Saip site extends over 5.000 square meters of indoor area in Opera, an industrial hub on the outskirts of Milan. The site is well connected to the motorways and near to Milano Linate international airport.
The company recognizes the importance of continuous improvement as a key factor in every aspect of its operations, in order to achieve and maintain an advantage over its competitors. To boost growth, the company constantly strives to incorporate technological innovation, to upgrade its equipment and to actively monitor and keep upto-date the skills and professionalism of its employees.
The aim is to develop and increase production, by following precise guidelines:
achieve and maintain maximum
production efficiency, in order to manufacture products at competitive prices in relation to the most highly qualified international competitors
understand and address the needs
of the diversified market, from the petrochemical to the automotive industry, with flexible and dynamic solutions tailored to the needs of both smaller industries and multinational corporations
Thanks to its international network of distributors and specialized agents, Saip is able to sell and provide assistance and technical support all over the world.
First Time for Saip at the Exhibition and Conference in Michigan