Former Kraiburg Board Member Peter Schmidt Dies at 85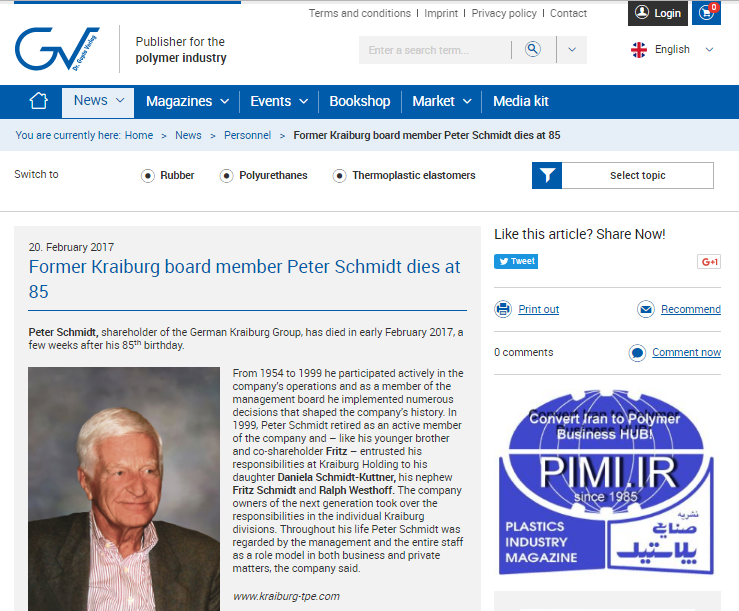 Peter Schmidt, shareholder of the German Kraiburg Group , has died in early February 2017, a few weeks after his 85th birthday.
From 1954 to 1999 he participated actively in the company's operations and as a member of the management board he implemented numerous decisions that shaped the company's history. In 1999, Peter Schmidt … .
Read More From The Source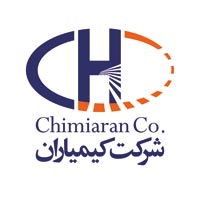 About KRAIBURG TPE:
Our focus is TPE – we are a Specialist in thermoplastic Elastomer Compounding!
We are globally acting as a competence leader for thermoplastic elastomer compounds. We offer to you customized solutions for soft, elastic TPE, which are precisely tailored – custom engineered  – to your application and your specific needs.
You can take advantage of a comprehensive product portfolio which offers you the optimal product solution. We develop individual compounds for new demands, which are custom engineered to your requirements.
You can rely on constantly high quality TPE products, as well as short and flexible delivery times – and this all over
the world.
Your Inquiries or requests for quotes and data sheets are handled fast and in competent manner.
You can benefit from our expertise in the field of TPE and polymer processing as we support you with our extensive know-how gained in many years of experience. And we are interested in a close and tight relationship with you, to fully understand your needs.
In this way, we as your partner contribute to the success of your product, your design and your business.
In order to meet these requirements we keep on concentrating on our core competences and our goal is to go on improving our products and processes.
Former Kraiburg Board Member Peter Schmidt Dies at 85