He showed his muscles again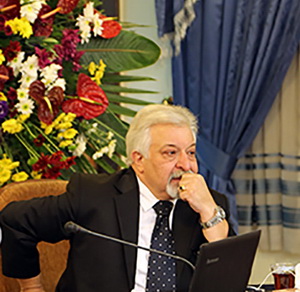 The attached photos proof friendly good-bye ceremony of the founder of PIM magazine to the paper version of it (20:29) and launching of his  new business: "pimi.ir" (20:30). He said; " goodbye to the management of the paper version of PIM (which will continue in Farsi at http://www.pime.ir) at the presence of about 60 top Iranian industrialists and Deputy to Ministers of Oil (NPC Director), and Guidance Ministry (Dr. H. Entezami).  He added: "I was just away from the polymer media for 1 Minute, ONLY."
The ceremony was tapped and reported by IRI Chanel 5 and the Oldest, Greatest and higher rates of reader per copy of the country; "Ettelaat Newspaper". Both Deputy Ministers and all guests wrote a memorandum for him at a whiteboard.
Once again, he showed that IRI Gov. respects his way of typical critiques and the most convenient way to the potential markets of our polymer industries passes somehow through PIM yet!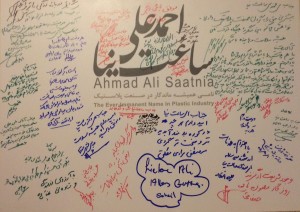 The readers may also refer to the following media just as some examples of the news. Please watch photo proofs over there, including writing memorandums on a whiteboard by deputy ministers:
INPIA, ppna, pime, aipod, iranpolymer,
He showed his muscles again