PIMI Slogan
We don't accept advertisement from everyone. We have been active and alive for 32 years only by unique advertisements of

"CLEAN Companies"
This page is allocated for all advertisers which have been appeared at this portal since -even- before its launching and thereafter. The dates and the historical images of their cooperation and support will remain here forever and like an archive. All names are linked to each company's website:

An active company in Polymers raw materials. Imported form high-tech companies. to find more please click on the above name: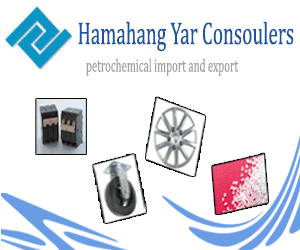 A famous exporter of diverse semi-finished products and high quality finished products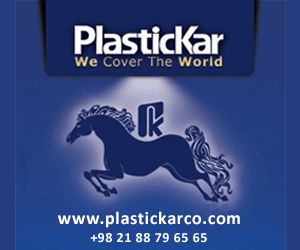 Known also as "Khorshid Daraye Shargh" company* , is one of the oldest Plastics Processing Machine Manufacturers in Iran with the famous brand originated by its passed away founder; Mr. Tatavous Yarijanian.
Arburg one of the famous brands in High Quality and Fine Injection Moulding Machines, is represented in Iran by "Technosystem Co.", a dedicated Iranian Company known for its fantastic after sales services among so many other great names in the world of plastics, in Iran.
A hardly remained at its position known as one of the few 100% domestic manufacturers of plastics injection moulding machine manufacturers. Parsian IMM is also famous for its developed locally designed machine parts.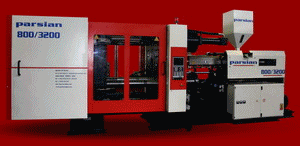 Chemical knowledge based company, "CHIMIARAN" is one of the few Iranian companies that started with imports and ended with local production of diverse additives for plastics processing.
Apparently a new company, but historically raised from very old experiences and knowledge of a family business "DIBA Polymer" is a reliable brand name in PVC compounds and granules. Those that have used this company's finished and semi-finished products will never change their supplier.
Payam Assayesh Transportation Complex, is an exceptional "Custom Transportation Complexes" which can serve all domestic and international importer/exporter businesses by its "one package" service which covers all Imports/Exports' demands by offering "Custom Services, Custom Clearance, Packaging, Local and all through land Transportation of Containers, Insurance, and…."
9- Cheiemekas GmbH
9- SANI Plastic Co.
One of the most credible Iranian companies in this field which has been established and grown on the basis of the hard works of its founder. The company has never used any financial, cheap raw materials or any kind of subsidies, and has grown only on the feet of an exceptional man! A successful exporter of hygienic products and a great brand among so many competitors. It is "SANI Plastic"