Holiday Notices and Season Greetings of PIMI Media Partners
Please be informed our offices will be closed for Season's holidays from 24th December 2016 to 2nd January 2017.
We'll resume to normal work on 3rd January 2017.
(In case of urgent matter, please send us an e-mail message and we'll try to answer you from our remote connection, as soon as possible).
We wish all of you a Merry Christmas and a Happy and Prosperous 2017!
'staffs
SEINT – Servizi Espositivi Internazionali S.r.l.
Centro Direzionale Milanofiori
Strada 1 – Palazzo F1
20090 Assago (Milano)
Italy
Tel. +39 028253326
Fax +39 028255019
http://www.seint.com
E-mail: [email protected]
******************************************

ASSOCOMAPLAST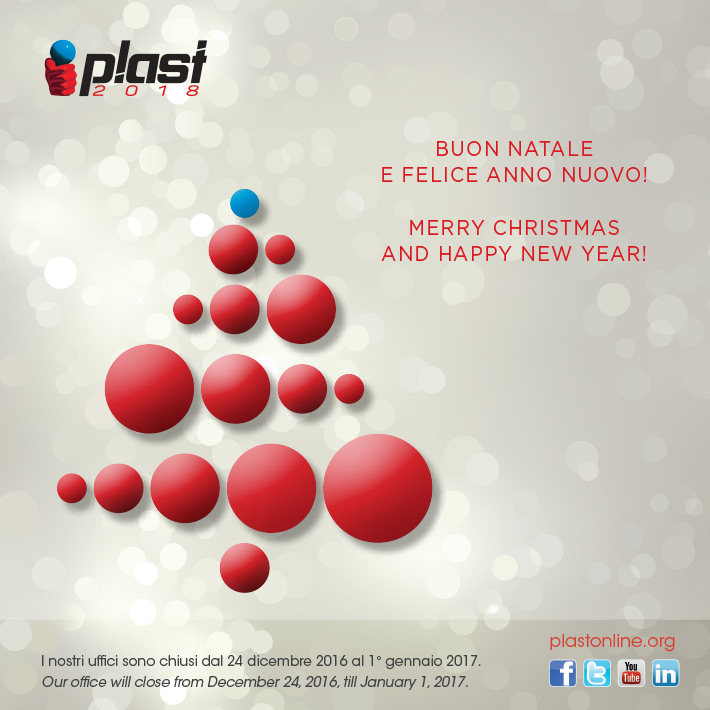 Holiday Notices and Season Greetings of PIMI Media Partners