How International Plastics Exhibition Turned to Protest Against NPC

Tehran's second edition of the TehranPlast exhibition launched today (Tues., Jan. 2rd, 2018) by the inaugurating ceremony run at 11:00 and fortunately without traditional time consuming of Governmental bodies which in practice makes problem for exhibitors. The inauguration ceremony  held with the participation of a number of national officials and industry and private sector activists.
Then, the authorities of TehranPlast announced the opening of the exhibition by cutting the Red Ribon in the position assigned to the opening ceremony.
Although most of the pavilions' decorations were over at the end of the last day, however some pavilions still work on finalizing decorations in some cases and halls.
Almost most of the national companies that are manufacturing plastics processing machinery are present at the fair, beside many plastics materials manufacturers that have participated in the exhibition this year. In a meeting of the PIM magazine's Editor-in-Chief and PIMI's CEO during the last hours of yesterday from the halls preparations (22:00-23:30 Jan. 22nd) it could be said that the presence of producers of raw materials and plastics part manufacturers are far more than the first period of the exhibition.
The press, the guilds and the organizations have also participated fully in this exhibition this year. Last night, a visit to the monthly editorial board of the Booths of the Association of Plastic Industries, National Association of Plastic Industries and … was observed. Most of the industry's specialized media also participated in the exhibition.
In the early hours of the first day, according to reports, many visitors have not yet visited the exhibition, and it seems that the peak of traffic on the fair is on Thursday and Friday.
However, a noticeable point for today's interviews with exhibitors show that, not all, but at least many of them have found the privacy of the exhibition to blame the petrochemical industries and mainly the NPC. the license owner of IranPlast, for what most of the interviewer say: " A wrong decision making in maerial pricing and distribution that not only will not result in job creation but also will stop the present converters."
PIMI has decided to pickup some these interviews and publish it separately".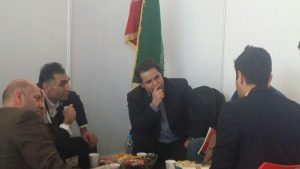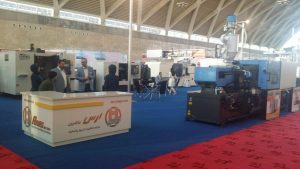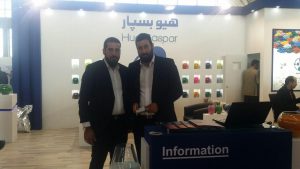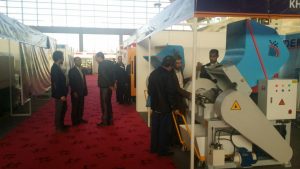 How International Plastics Exhibition Turned to Protest Against NPC