Investments in Higher Education Support Workforce
Louisiana is making strategic investments in higher education to meet the state's future workforce needs. Research centers and universities throughout the state fuel innovation, provide skilled workers to companies in process industries and graduate new chemical engineers each semester. Additionally, Louisiana State University (LSU), Louisiana Tech, Southern University, Tulane University and University of Louisiana at Lafayette (UL Lafayette) have specific programs and research strengths related to process industries.
In response to industry requests, the Louisiana Community and Technical College System (LCTCS) standardized a process technology (PTEC) curriculum and expanded it to six schools in the state in support of chemical and refining industries. Representatives from business and industry designed the high-quality curriculum and serve in an advisory capacity to evaluate the program's success on a regular basis. Now considered a model, the PTEC program has helped process industries in Louisiana avoid pitfalls, such as potential workforce shortages, while attracting a new generation of trained workers.
In conjunction with private sector projects, Louisiana is willing to make additional education and training-related investments to support a company's goals. As part of Sasol's incentive package, Louisiana will fund a $20 million manufacturing training facility with specialized equipment focused on industrial technology to be built on the campus of the SOWELA Technical Community College in Lake Charles. As part of LCTCS, the facility will be available for other students once company-specific recruitment and training services ramp down — resulting in a net benefit for the company and community.
In this regard, Dr. Neil Aspinwall of Swella the Chancellor of "SWELL" says:
"This new facility will provide the means to plan, design and deliver the training programs and services to help ensure that our business and industry partners are successful. Projects such as this prove that Louisiana is very proactive, business friendly and committed to providing for the economic growth and overall well-being of the state as a whole."
About "SOWELA" Technical Community College: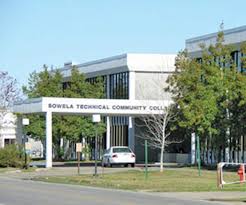 Community college in Lake Charles, Louisiana
SOWELA Southwest Louisiana Technical Community College is a comprehensive community college in Lake Charles, Louisiana. It also operates a satellite campus, the Morgan Smith facility, in Jennings, Louisiana.
Wikipedia
Investments in Higher Education Support Workforce