Iran Customs Office Guide for Temporary Import/Export Exhibitions' Goods
The following interview explains some notable points for non-Iranian exhibitors which decide to dispatch exhibition goods to Iran.
International shipping companies, including shipping, air or land, should send us their information before shipping to the borders of the country before the goods are shipped from the country of origin.
The Director General of the ICT Office of Customs and Telecommunications stated: "This action will bring the initial information from the country of reference, and we will be able to better manage risk management as well as information evaluation."
He said that by doing so, he would make a pre-announcement through the Transboundary Transboundary Window, and if he needed permissions, this information would be fully forwarded to the licensing organizations and their responses to the customs description and description would be returned. Then, based on the controls that are performed, the directions are identified intelligently, including green, yellow, and red, and the risks and indicators specified in that section.
"The green route means that the owner of the goods can carry out the formalities without physical control, and the clearance will take place, which is more likely to occur for basic goods, raw materials and export formalities, and items that are well-known or authorized economic agents," the official said. It happens. In the yellow path, only the documentary control happens, and in the red route, it is completely done with the physical control of these goods.
Bagheripur emphasized: all work is systemic and the declarant does not need to go to the customs without having to go to the customs, because the expert is chosen completely randomly and randomly by all customs experts, performs the formalities and completes the procedure to the stage The issuance of a customs license is being made, while all the related customs organizations are aware of this and informing through messages sent to them on a system-by-air basis, in the sense that the shipment is ready to be discharged. For example, law enforcement can find out in a variety of ways, through the system it provides, or through the SMS system at police stations that it has entered the country when it has been cleared from legal channels.
For more information on the Iranian fairs you may visit the Tehran's International Website by "Clicking Here"
***********************
The first international Conference on "Disposables and Bio-Polymers" in Iran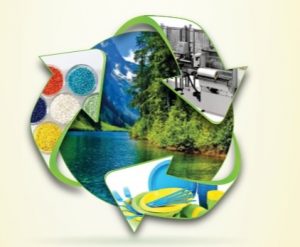 Iran Customs Office Guide for Temporary Import/Export Exhibitions' Goods