Iranian Manufacturers of

Machinery

for Polymer Processing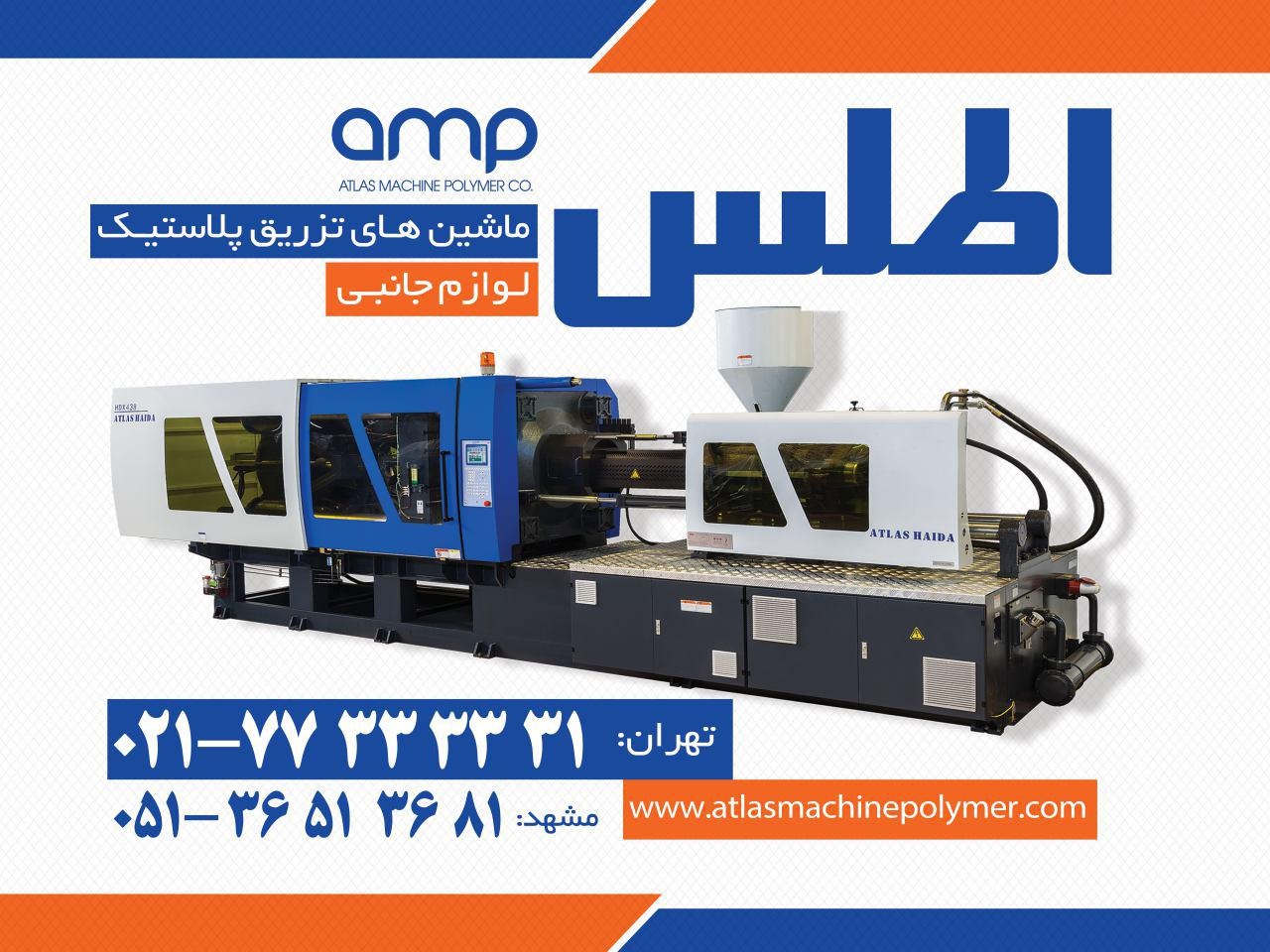 To introduce active Iranian companies at this "Business Directory" "PIMI" is using the coding system generated and annually improved during 32 years of activities of "PIM". All collected data are reviewed and updated each year, and so, all credible Iranian companies which worth to be introduced at all 6 categories of this "Iranian Section of this Business Directory" will be introduced based on updated listings in Alphabetical order and by the coding (PC) for their products and services.
If interested, please download the coding from the following attached file:
DOWNLOAD: PIMI Coding in 3 languages for Iranian Business Directory
If you wish to be added to this list, please fill in this form: "Introduce your Company here"
First Part:
Advertisers
PIMI Slogan
We don't accept advertisement from everyone. We have been active for 32 years only by unique advertisers from
"CLEAN Companies"



This part is dedicated to all advertisers which have been appeared at this portal since -even- before its launching. Their date and the historical image of their cooperation and support will remain here forever and like an archive. All names are linked to the company websites:
Known also as "Khorshid Daraye Shargh" company* , is one of the oldest Plastics Processing Machine Manufacturers in Iran with the famous brand originated by its passed away founder; Mr. Tatavous Yarijanian.
A hardly remained at its position known as one of the few 100% domestic manufacturers of plastics injection moulding machine manufacturers. Parsian IMM is also famous for its developed locally designed machine parts.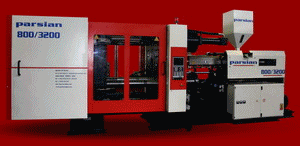 2nd Part
All credible Iranian Manufacturers of

Machinery
Letter

"

A

"

Artak machine

Tel:         (+98-31) 9502 9990

Fax:        (+98-31) 9502 9991

E-Mail:  info@artakmachine.com

Web:      www.artakmachine.com

PC:         |3.2.2.2|3.10.1|3.10.2

Atlas Machine Polymer

Tel:         (+98-51) 3651 3681-3

Fax:        (+98-51) 3651 3862

E-Mail:  info@atlasmachinepolymer.com

Web:      www.atlasmachinepolymer.com

PC:         |3.1.3|3.2.2.1.1

A.P.S Machine (Alborz Polymer Sepahan)

Tel:         (+98-31) 3572 1497-8

Fax:        (+98-31) 3572 0830

E-Mail:  alborzpolymerco@yahoo.com

Web:      www.alborzps.com

PC:         |3.2.1.1.1|3.2.1.1.2|3.2.1.1.3|3.2.1.2.5

Alborz Machine Jey

Tel:         (+98-31) 3572 2660

Fax:        (+98-31) 3572 2664

E-Mail:  info@amjco.ir

Web:      www.amjco.ir

PC:         "|3.1.3|3.2.1.1.1|3.2.1.1.2|3.2.1.1.3

|3.2.1.2.5|3.2.1.2.8|3.2.5.8|3.2.6.1

|3.6.3|3.7.2.3|3.8.10.3|3.8.10.4

|3.8.10.5|3.10.1|3.10.2|3.10.3|3.10.4|3.10.15.2|4.9.1"
Letter

"

B

"

No Iranian company has been found for this Letter / Category
Letter

"

C

"

No Iranian company has been found for this Letter / Category
Letter

"

D

"

Danial machine

Tel:         (+98-25) 3655 0736

Fax:        (+98-25) 3655 0736

E-Mail:  danial_machine@yahoo.com

PC:         |3.11.10

Deghat Plast Tehran

Tel:         (+98-21) 8852 3573-8852 3576

Fax:        (+98-21) 8854 1906

E-Mail:  sisianco.group@gmail.com

Web:      www.sisianco.com

PC:         "|3.2.2.2|3.2.2.3|3.2.2.4|3.2.2.6|3.2.2.7"

******************************************
Letter
"E"
Electro Hydraulican
Tel:         (+98-21) 7733 9949
Fax:        (+98-21) 7733 5102
E-Mail:  info@aslanian-group.com
Web:      www.electrohydraulican.com
PC:         |3.2.2.2|3.2.2.3|3.2.2.6
******************************************
Letter
"F"
Farmani Blow Moulding Machinery
Tel:         (+98-26) 3661 4994
Fax:        (+98-26) 3667 0637
E-Mail:  N/A
Web:      N/A
PC:         |3.2.3.3
******************************************
Letter

"

G

"

No Iranian company has been found for this Letter / Category
Letter

"

H

"

Havasaman Alborz

Tel:         (+98-21) 6546 5430-31

Fax:        (+98-21) 6546 5430-31

E-Mail:  havasamanalborz@gmail.com

PC:         |3.8.9.1|3.8.9.2|3.8.9.3|3.8.9.4|3.8.9.5

Havasan

Tel:         (+98-41) 3420 1423-7

Fax:        (+98-41) 3420 2524

E-Mail:  info@havasan.com

Web:      www.havasan.com

PC:         |3.2.6.11

*********************************************
Letter

"

I

"

Ideh Sanat Atbin Co.,Ltd.

Tel:         (+98-21) 8801 4084

Fax:        (+98-21) 8801 5189

E-Mail:  info@idehsa.ir

Web:      www.idehsa.ir

PC:         "|3.2.1.1.2|3.2.1.2.1|3.2.1.2.3|3.2.1.2.5|

3.2.5.3|3.2.5.8|3.2.5.9.1|3.2.5.9.3|3.3.1

|4.8|4.9.10|4.9.17"

Industrial Arbi Group

Tel:         (+98-21) 7732 4545

Fax:        (+98-21) 7732 7337

E-Mail:  info@arbi.ir

Web:      www.arbi.ir

PC:         "|3.2.1.1.1|3.2.1.1.3|3.2.2.2 |3.2.2.3

|3.2.2.4|3.2.2.5|3.2.2.6

|3.10.1|3.10.2|3.10.4"

Industrial Sunrise Tehran

Tel:         (+98-21) 5521 0288

Fax:        (+98-21) 5521 0288

E-Mail:  bahrampin@yahoo.com

Web:      www.tolooetehran.com

PC:         |3.1.3

Isar Plastic

Tel:         (+98-26) 3777 6732-3

Fax:        (+98-26) 3777 6734

E-Mail:  isarplastic@yahoo.com

PC:         |3.2.1.1.1|3.2.6.1|3.3.1

*****************************************
Letter

"

j

"

No Iranian company has been found for this Letter / Category
Letter

"

k

"

Kajaran Industrial Group

Tel:         (+98-21) 7621 6088-90

Fax:        (+98-21) 7621 5630-31

E-Mail:  info@kajaran.com

Web:      www.kajaran.com

PC:         "|3.2.1.2.5|3.2.1.2.8|3.2.1.2.9|3.2.1.2.10|3.2.2.5|

|3.2.1.2.5|3.2.1.2.8|3.2.1.2.9|3.2.1.2.10|3.2.2.5

|3.2.6.1|3.3.1|3.6.3|3.10.1|3.10.2|3.10.3|3.10.4"

Karaj Plast

Tel:         (+98-26) 3476 0060

Fax:        (+98-26) 3476 0060

E-Mail:  karajplast@yahoo.com

Web:      www.karajplast.com

PC:         "|1.14.25.1|2.2.5|2.2.6

|2.2.19|2.2.25|2.13.6|2.14.2|2.14.3|3.2.3.4|3.4.1.5

|3.4.1.6|3.6.1|3.6.2|3.6.3|3.6.5|3.6.6|3.6.7|3.6.8"

Karamadan

Tel:         (+98-21) 2287 2841

Fax:        (+98-21) 2285 3547

E-Mail:  fallahi@karamadan.com

Web:      www.karamadan.com

PC:         |3.2.5.2|3.2.5.3

Karno Plast

Tel:         (+98-21) 5654 3052

Fax:        (+98-21) 5654 7349

E-Mail:  ali@karno.ir

Web:      www.karno.ir

PC:         |3.2.2.2|3.2.2.3

Keshavarz Engineering & Machinery Group

Tel:         (+98-21) 8800 1006

Fax:        (+98-21) 8863 9894

E-Mail:  keshavarz_eo@yahoo.com

Web:      www.kemg.ir

PC:         |3.2.1.1.1|3.2.1.1.2|3.2.1.1.3

Khorshid Daryaye Shargh (KDS)


Tel:         (+98-21) 7152

(+98-21) 7735 8514

Fax:        (+98-21) 7732 6041

E-Mail:  singermachinery2000@yahoo.com

PC:         |3.2.2.2|3.2.2.3

KSK

Tel:         (+98-34) 1275 0333

Fax:        (+98-34) 1275 0334

E-Mail:  info@ksk.ir

Web:      www.ksk.ir

PC:         |3.2.1.1.1|3.2.1.2.5|3.3.16|3.6.3|3.10.1|3.10.2

*******************************************
Letter

"

L

"

No Iranian company has been found for this Letter / Category
*******************************



Letter

"M

"

Machinery Blow Molding Hassanzadeh

(Machinery Blow Molding)

 Tel:         (+98-21) 7621 8583

Fax:        (+98-21) 7621 8583

E-Mail:  machinery.hassanzadeh@yahoo.com

Web:      www.machineryhassanzadeh.blogfa.com

PC:         |3.2.3.3

Maham Arian Machine

Tel:         (+98-21) 3382 7007

Fax:        (+98-21) 3384 3010

E-Mail:  nemati_abmco@yahoo.com

Web:      N/A

PC:         "|3.2.1.1.1|3.2.1.1.2|3.2.1.1.3|3.2.2.1.1

|3.2.2.1.2|3.2.2.1.3|3.2.2.1.4|3.2.2.1.5|3.2.2.2|3.2.2.3"

Manook

Tel:         (+98-21) 7621 2589

Fax:        (+98-21) 7621 2103

E-Mail:  Manook_777@yahoo.com

Web:      N/A

PC:         "|3.1.2|3.1.3|3.1.5|3.1.6|3.1.7|3.1.8|3.2.1.1.1

|3.2.1.1.2|3.2.1.1.3|3.10.1|3.10.2|3.10.3|3.10.4"

Mashin Sazi Farmani (Hasan)

Tel:         (+98-26) 3661 4994

Fax:        (+98-26) 3667 0637

E-Mail:  N/A

Web:      N/A

PC:         |3.2.3.3

Micas Compressor

Tel:         (+98-21) 6684 1007-9

Fax:        (+98-21) 6684 1083

E-Mail:  info@havasazansaba.com

PC:         |3.2.6.12

Milan Kala Plast

Tel:         (+98-21) 6608 0920

Fax:        (+98-21) 6606 7968

E-Mail:  milasnplast@yahoo.com

Web:      N/A

PC:         3.1.3| 3.1.9| 3.2.1.2.5| 3.2.3.3| 3.2.6.12|3.7.2.3| 3.7.2.4

***************************************
Letter

"

N

"

Nekoo Behine Machin Co. (NBM)


Tel:         (+98-21) 7732 5262

Fax:        (+98-21) 7735 4279

E-Mail:  info@nbmmachinery.com

Web:      www.nbmmachinery.com

PC:         |3.2.2.6 |3.2.2.2

Neku Saz Giti

Tel:         (+98-21) 4429 5100 – (+98-21) 4429 5200

Fax:        (+98-21) 4429 5100

(+98-21) 4429 5200

E-Mail:  info@nekusaz.com

Web:      www.nekusaz.com

PC:         |3.1.3|3.1.8|3.2.1.1.1|3.2.1.1.2|3.2.1.2.1|3.2.1.2.5|3.2.6.1

**************************************
Letter

"

O

"

No Iranian company has been found for this Letter / Category

***************************************
Letter

"

P

"

Parsian Injection Moulding Machines

Tel:         (+98-21) 7621 5679-80 – 7621 3937

Fax:        (+98-21) 7621 3929

E-Mail:  info@parsian-ppm.com

Web:      www.parsian-ppm.com

PC:         3.2.2|3.2.2.1| 3.2.2.3

Part PET

Tel:         (+98-21) 7700 7827-8

Fax:        (+98-21) 7734 2274

E-Mail:  info@part-pet.com

Web:      www.partpet.com

PC:         "|3.2.2.2|3.2.2.3|3.2.3.1|3.2.3.2|3.2.3.3

|3.2.3.4|3.2.3.5|3.6.1|3.6.2|3.6.5|3.6.6|3.6.7|3.6.8"

Poolad Injection Molding Machines

Tel:         (+98-21) 7733 3337

Fax:        (+98-21) 7796 3331

E-Mail:  sales@pooladimm.com

Web:      www.pooladimm.com

PC:         |3.2.2.2|3.6.7|3.7.2.1|3.7.2.2|3.7.2.3

Pooya polymer Amirkabir

Tel:         (+98-21) 8820 8072

Fax:        (+98-21) 8873 7856

E-Mail:  info@polymeresabz.com

Web:      www.polymeresabz.com

PC:         "|3.1.1.9|3.1.3|3.1.5|3.1.7|3.1.8

|3.1.9.2|4.9.3|4.9.5|4.9.6|4.9.30|4.10.1|4.10.15"

Pooyesh Abzar (IML)

Tel:         (+98-511) 541 2630-40

Fax:        (+98-511) 541 3167

E-Mail:  info@poyeshabzar.ir

Web:      www.pooyeshabzar.ir

PC:         3.2.6.23| 3.6| 3.6.10|

*********************************************
Letter

"

Q

"

No Iranian company has been found for this Letter / Category
Letter

"

R

"

No Iranian company has been found for this Letter / Category
Letter

"

S

"

Sahar Co.

Tel:         (+98-21) 8872 3148

Fax:        (+98-21) 8872 2838

E-Mail:  info@sahar-co.com

Web:      www.sahar-co.com

PC:         "|3.2.2.2|3.7.1.1.1|3.7.2.3|3.7.4.3|3.7.4.4|3.8.9.6

|3.8.9.8|4.8"

Sanei Machinery

Tel:         (+98-21) 7796 7137

Fax:        (+98-21) 8978 6863

E-Mail:  sanei1948@yahoo.com

PC:         |3.2.2.2|3.2.2.3

Shahab Ind, Machinery

Tel:         (+98-21) 5623 1376-80

Fax:        (+98-21) 5623 1339

E-Mail:  info@shahabmachine.com

PC:         |3.2.2.2|3.2.2.3|3.2.2.4|3.2.2.6

********************************************
Letter

"

T

"

Tabarestan Farasanat Complex

Tel:         (+98-11) 3368 1378

Fax:        (+98-11) 3368 1277

E-Mail:  info@rotomolding.ir

Web:      www.rotomolding.ir

PC:         |3.1.3|3.2.6.2|3.6.10|3.7.2.2|3.7.2.4.1|3.7.2.4.3

Talash Sanat

Tel:         (+98-21) 5652 4430- 5652 6398

Fax:        (+98-21) 5652 6397

E-Mail:  talashsanat88@yahoo.com

Web:      www.TSmachinery.ir

PC:         |3.2.3.1|3.2.3.3|3.2.3.4

Top Technique

Tel:         (+98-21) 7735 4319-  7733 9789

Fax:        (+98-21) 7735 4291

E-Mail:  N/A

Web:      N/A

PC:         |3.1.3

**********************************

Letter

"

U

"

No Iranian company has been found for this Letter / Category
Letter

"

V

"

No Iranian company has been found for this Letter / Category
Letter

"

W

"

No Iranian company has been found for this Letter / Category
Letter

"

X

"

No Iranian company has been found for this Letter / Category
Letter

"

Y

"

****************************************
Letter

"

Z

"

Zohrab Machine Mfg.

Tel:         (+98-21) 7732 2243

(+98-21) 7734 2516

Fax:        (+98-21) 7733 1407

E-Mail:  info@zohrab-co.com

Web:      www.zohrab-co.com

PC:         |3.2.2.2|3.2.2.3