John Young the Moon Human Watching Man Died at 87
The First Man Who Watched us from the Moon Died at 87: According to the NASA, John Young, who was the first one that watched all of us on earth from the moon, died on Friday from Pneumonia. After metals, polymers were the most supportive materials for space missions.
NASA and the world have lost a pioneer. Astronaut John Young's storied career spanned three generations of spaceflight; we will stand on his shoulders as we look toward the next human frontier," NASA Administrator Robert Lightfoot said.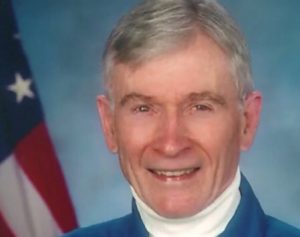 Young, a former Navy pilot, was part of the second group of astronauts the space agency hired, brought aboard in 1962 to add to the original Mercury Seven who'd been selected three years earlier.
He ended up as one of NASA's most experienced flyers, becoming the first astronaut to fly into space six times, and the only one to enter space in each of the Gemini, Apollo and space shuttle programs.
"I was just lucky enough to be in the right place at the right time, and to get the opportunity to do it," he told the Orlando Sentinel in 2004. "It's not extraordinary at all — anybody could have done it, I'm sure. You've just got to hang in there."
He was part of the first manned Gemini mission — with Gus Grissom on Gemini 3 in 1965. According to media reports, Young smuggled a corned beef sandwich in his spacesuit, a move that didn't sit well with NASA staff in Houston who worried about the crumbs.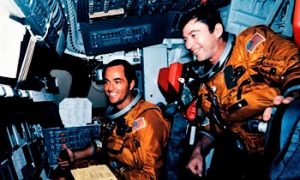 And he commanded the first space shuttle flight, with pilot Bob Crippen, over three days in April 1981.
"We were testing stuff out and making sure the payload bay doors worked right and checking to make sure the radiator deployed and stuff like that to make sure we'd operate OK on orbit," Young told CNN in 2011. Then he added: "Everything worked, that was the amazing part … especially on re-entry when we didn't get burned up."
Young flew to the moon twice and landed on it once. He was part of the Apollo 10 crew that orbited the moon in May 1969 in preparation for the first landing later that year. In the second trip, Young walked on the moon as part of Apollo 16 in 1972.
Please read the whole story from the "SOURCE"
John Young the Moon Human Watching Man Died at 87