K 2016 Exceeds All Expectations
IN TOP SHAPE
K 2016 Exceeds All Expectations
The international plastics and rubber industry presents itself in top shape. It benefits from a globally growing end-user market with high quality demands and stands for impressive innovative power across the entire value chain. The extraordinarily good economic state of this sector and the positive outlook for the future characterised the world's biggest trade fair for the industry and made for an excellent mood amongst the 3,285 exhibitors of K 2016 in Düsseldorf. Companies reported a host of new leads, many of which already led to closed deals over the eight days of the trade fair. Ulrich Reifenhäuser, chairman of the K 2016 Advisory Board, put it in a nutshell: "I have never seen such a vast number of decisive customers willing to buy at a trade fair before! The number and magnitude of deals, some of which were concluded here spontaneously, as well as the many concrete enquiries about new projects by far exceed our expectations! It was clear from day one that customers wanted to not only find out about new technologies but also purchase them. There is strong investment in all our customer industries and in all regions of the world".
This assessment held true for all ranges on offer at the trade fair. Exhibitors unanimously confirmed that trade visitors were extremely serious about their business negotiations and showed a pronounced willingness to invest. Furthermore, they emphasised the again higher percentage of international visitors and their very high degree of professional expertise as well as the fact that a disproportionately high number of top managers and company owners had come to Düsseldorf.
230,000 trade visitors from over 160 countries were welcomed to the exhibition halls over the eight days of K 2016. Delighting at the results Werner Matthias Dornscheidt, president and CEO of Messe Düsseldorf, says: "Just the sheer number of experts visiting K 2016 impressively confirm the appeal and importance of the trade fair – since this number is once again clearly higher than at the previous event in 2013. However, what is more important … . 
For Read More From The Source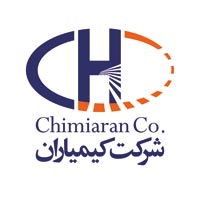 K 2016 Exceeds All Expectations