Karoon Co. Sends Strategic Petchem Cargo to India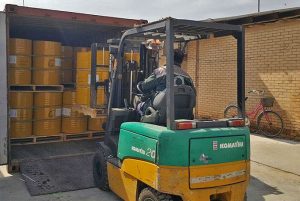 TEHRAN, Feb. 21 – Iran's Karoon Petrochemical Company has exported its first aniline cargo to India since inauguration of its second phase earlier in February.
Kazem Bostakian, commercial director of the plant, said the 48-ton consignment is the company's first export from its second phase.
Each ton of the item is valued at $1020, he said.
The plant is also preparing to send another aniline consignment, weighing 98 tons, to India in the near future.
Aniline is an organic compound with the formula C6H5NH2.
Consisting of a phenyl group attached to an amino group, aniline is the prototypical aromatic amine. Its main use is in the manufacture of precursors to polyurethane and other industrial chemicals.
Like most volatile amines, it possesses the odour of rotten fish. It ignites readily, burning with a smoky flame characteristic of aromatic compounds.
The first supplier of MDI and toluene diisocyanate (TDI), the plant's products have no rivals in the western Asian countries.
Source : Shana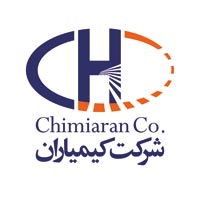 About Polyurethane
Polyurethane (PUR and PU) is a polymer composed of organic units joined by carbamate (urethane) links. While most polyurethanes are thermosetting polymers that do not melt when heated, thermoplastic polyurethanes are also available.
Polyurethane polymers are traditionally and most commonly formed by reacting a di- or polyisocyanate with a polyol. Both the isocyanates and polyols used to make polyurethanes contain, on average, two or more functional groups per molecule.
Some noteworthy recent efforts have been dedicated to minimizing the use of isocyanates to synthesize polyurethanes, because the isocyanates raise severe toxicity issues. Non-isocyanate based polyurethanes (NIPUs) have recently been developed as a new class of polyurethane polymers to mitigate health and environmental concerns.
Polyurethane products often are simply called "urethanes", but should not be confused with ethyl carbamate, which is also called urethane. Polyurethanes neither contain nor are produced from ethyl carbamate.
Polyurethanes are used in the manufacture of high-resilience foam seating, rigid foam insulation panels, microcellular foam seals and gaskets, durable elastomeric wheels and tires (such as roller coaster, escalator, shopping cart, elevator, and skateboard wheels), automotive suspension bushings, electrical potting compounds, high performance adhesives, surface coatings and surface sealants, synthetic fibers (e.g., Spandex), carpet underlay, hard-plastic parts (e.g., for electronic instruments), condoms, and hoses.
Karoon Co. Sends Strategic Petchem Cargo to India