Kermanshah Polymer Plant H1 Exports at 114k Tons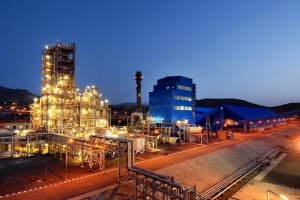 Kermanshah Polymer Plants has sold 114,000 tons of products on international markets, earning nearly $122m in the first half of the current Iranian calendar year which began on March 20.
Most of the plant's exports were destined to Turkey and China, a report about the facility's performance in the first half of the current calendar year shows.
Launched in 2005, the plant has been constructed on 60 hectares of land in the western province of Kermanshah, with an annual production capacity of 300,000 tons of dense polyethylene.
The plant is one of the 12 projects fed by West Ethylene Pipeline that takes ethylene from South Pars facilities in the south through western territories to the northwestern province of West Azarbaijan.
Source: nipna.ir


Kermanshah Polymer Plant H1 Exports at 114k Tons