Last Top Three Petrochemical News in Iran by NIPNA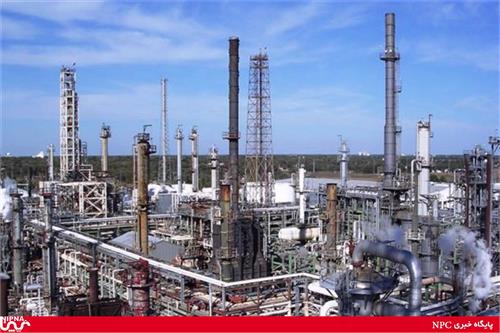 Last 3 Top News of Petrochemical Plants in Iran by NIPNA: According to the exclusive news agency of the National Iranian Petchem Industry (NIPNA) there are several daily news titles on this website. The last top 3 news are as follow.
Bushehr Petchem Plant, Phase II of West Ethylene Pipeline Online by March 2018
Iran is expected to launch phase I of Bushehr Petrochemical Project and the second phase of the West Ethylene Pipeline by the end of the current calendar year to March 20 2018, a senior petrochemical official said.
Speaking to NIPNA, Managing Director of National Petrochemical Company (NPC) Marziyeh Shahdaei said this calendar year, just like the preceding year, will be a great year for the industry as new projects are expected to come on-stream by the end of the year.
She said in its second phase development, West Ethylene Pipeline will stretch to Gachsaran Petrochemical Plant by the end of the year.
Moreover, she added, Tabriz Petrochemical Plant has taken steps to become linked to the pipeline.
Also Busheh Petrochemical Project will become operational this year, said Marziyeh Shahdaei, who is also deputy petroleum minister in petrochemical affairs.
Build based on the latest international standards, West Ethylene Pipeline links South Pars gas field to petrochemical plants in the western territories of the country.
The pipeline is fed by the gas recovered from South Pars gas field and the gas fields in Gazchsaran, southwestern Iran, to feed 12 petrochemical plants along its path along western provinces.
Initiated in 2002, the project is financed by state finances by nearly 1,700 billion tumans.
Jam Petchem Plant Eyes 2.5mt/y Output
Managing Director of Jam Petrochemical Complex Hossein Mir Afzali said the plant is banking on production of 2.5 million tons of petrochemicals in the current Iranian calendar year which began on March 21.
Speaking to NIPNA, he said the plant will launch its ABS unit with production at full tilt in the current year.
He said the company is operating at an acceptable rate currently and, provided that feedstock supply is sustainable, it will yield nearly 2.5 million tons of petrochemical this year.
Mr. Mir Afzali said enhancing production capacity at PE and HD units of the plant are also planned for this year.
He further said that quoting the company in foreign stock markets including the Borsa Istanbul is also being considered by the Persian Gulf Petrochemical Industries Company (PGPIC), Fajr Plant's mother company.
Fajr Petrochemical Complex is one of the world's biggest suppliers of olefins, heavy density polyethylene and linear light PE, butadiene and butane 1.
The plant is also one of Iran's biggest exporters of polymer products. Nearly 80% of its output is exported.
70 Projects Up for Grabs in PETZONE
The managing director of Petrochemical Special Economic Zone (PETZONE) says 70 new development downstream projects are ready for investments in the region.
Located in the southwestern city of Mahshahr, Khuzestan, PETZONE covers an area of 2600 hectares.
The zone is established in this region due to existing natural resources and geo–economic advantages.
Omid Shahidinia told NIPNA that 70 development projects in downstream industries have been defined in the region and are ready for investment by interested financiers.
He said technical and feasibility studies over the projects have been carried out and they are ready to be presented to potential investors.
"We are also considering to offer financial incentives to investors because we believe that would solve many issues with investments," the officials said.
He further said PETZONE has plans to introduce more projects with the cooperation of National Petrochemical Company (NPC).
Last Top Three Petrochemical News in Iran by NIPNA