Latest Useful Information for PLAST2018 Exhibitors Released by CEO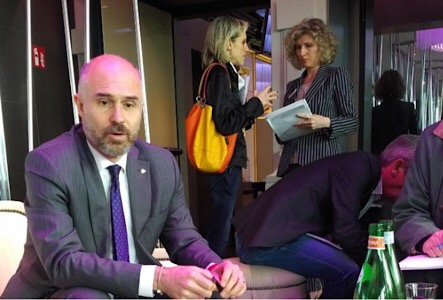 Based on a circular email send to more than 1600 exhibitors of the international exhibition of PLAST 2018 (May 29th-June 1st) and signed by Mr. Marrio Maggiani the General Manager and CEO of the AMAPLAST and the exhibition. The GM/CEO of the PLAST2018 says on his friendly email:
In view of your participation as exhibitor at PLAST 2018, I wish to provide you with some last useful information.
OPENING CEREMONY
On Tuesday May 29, 2018, at 11 a.m., at the Conference Centre in FIERA MILANO, Room Martini, PLAST opening ceremony, jointly with THE INNOVATION ALLIANCE, will take place. Core of the ecvent will be a panel discussion between institutions' representatives and managers of different production sectors (food, furniture and design, e-commerce) who, thanks to the innovative capacity of the technologies on showcase, take significant business development opportunities. The complete schedule of the opening ceremony is available here.
To register please send a confirmation to Raffaella Fumagalli: [email protected]
PLAST 2018 on Apple and Google Play
From May 16, the new APP of PLAST 2018 can be downloaded free of charge in the online stores of:
Apple (operating system iOS 8.2 or later; compatible with iPhone, iPad and iPod touch; App optimized for iPhone 6)
Google Play (operating system 4.1 or later).
The new APP of PLAST 2018 provides the most useful information on site on mobile devices, for exhibitors, visitors and press operators.
In particular, visitors and press operators might select exhibitors based on products of interest, schedule meetings on their agenda, save notes and pics etc.
GOLDEN CARD
Thanks to the agreement undersigned by PLAST and other exhibitions, through the purchase of any item included in "MilanoCard for Golden Card", you may use all public transportation in Milan until the Fairgrounds in Rho, with other interesting opportunities during your stay, with just one personal card. For further information, please check here.
************
As usual, our Exhibition Department remains at your disposal for what above shortly resumed and I take the chance, on the eve of PLAST 2018 mantling, to wish you a successful participation.
Best regards,
MARIO MAGGIANI
General Manager/CEO
Latest Useful Information for PLAST2018 Exhibitors Released by CEO