Monomaterial PE Solution to Recyclable Flexible Packaging
BOREALIS: Monomaterial PE solution to recyclable flexible packaging / High stiffness, toughness and abuse resistance
Polyolefins group Borealis (Vienna / Austria; www.borealisgroup.com) and Borouge, its 50:50 joint venture with Abu Dhabi National Oil (Adnoc, Abu Dhabi; www.adnoc.com), have unveiled the Full PE€ laminate solution for recyclable flexible packaging. Based on Borealis' €œBorstar" bimodal PE and MDO processing technologies, this monomaterial solution offers a second life to PE-based packaging as a valuable end product, without compromising on efficiency or integrity, the companies claim. The solution was showcased at the K€ fair 2016 in Dusseldorf / Germany in October.
Compared to rigid packaging alternatives such as glass and metal, flexible plastic packaging demonstrates better performance in sustainability including lower overall carbon footprint. However, a significant drawback in flexible plastic packaging has involved its complex multimaterial structure, which makes recycling less efficient.
The Full PE laminate solution is based on a monomaterial PE, which is claimed to be as efficient in terms of performance as other flex pack structures and serves as a 100% substitute for multimaterial film solutions in pouches and packs. Most importantly, the recyclate gained from Full PE laminate packs can be used for valuable end products with no loss in efficiency, and can be used to produce PE film products.
The solution offers very high stiffness, toughness and abuse resistance, more efficient operations in the MDO process itself, producing a film of high quality that is easy to print, laminate and convert for packaging applications such as stand-up bags and pouches.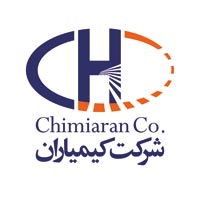 Monomaterial PE Solution to Recyclable Flexible Packaging