North Africa Petroleum Exhibition and Conference 2017
The North Africa Petroleum Conference 2017 , will take place 21-23 March 2017 in Oran, Algeria, on the side-line of NAPEC Exhibition, offers excellent networking platform with industry peers including regional NOCs, IOCs and their service providers.
The event's topic will revolve around topics such as how the region is developing its energy sector, technology trends, how to boost productions from existing fields, how to upgrade your facilities amid low oil prices environment and plan financial strategies to support oil and gas projects in the region.
Submit your abstracts before Monday the 12th December 2016 for the opportunity to showcase your strategic/ technical expertise with industry peers.
you have a case study or solutions to issues facing the industry that you want to share with industry peers, in the following areas;
– Algeria as an attractive investment destination for oil and gas companies
– Win-win partnership with NOCs and ICOs to increase the country's upstream, downstream capacity
– Unconventional resource and Offshore development in North Africa.
– Downstream development in Algeria
– Current and future investment projects in North Africa
– Financing projects
– How to manage OPEX/ CAPEX in a low oil price environment
The North Africa Exploration & Production conference covers various oil and gas topics including Completions, Drilling, Health, Safety, Security and Environment: Sustaining Operational Excellence, Management and Information, Production and Operations, Projects, Facilities and Construction, Reservoir Description and Dynamics., New Exploration and Production frontiers and Technologies, EOR, Artificial lift and intelligence wells.
In addition, The North Africa Pipeline Conference offers delegates the opportunity to share leading-edge information and provide insights to meet the challenges of pipeline in a changing world. The event covers topics that revolve around inspection, monitoring, maintenance, rehabilitation, repair and replacement. In addition, attendees will be able to interact with speakers and ask questions related to how to deal with internal and external corrosion, how to prevent mechanical damage or detect leak/failure as well as how to keep the asset reliable and repair any damage, as well as the event will give access to the current and future pipeline infrastructures in North Africa.
If yes, then we look forward to hearing from you.
Remember, if you are not directly involved in North Africa refer colleagues or clients and encourage them to submit abstract to showcase their technical knowledge and expertise.
Take advantage of our early bird discount, register as delegate before 14-12-2016
For More Information Click Here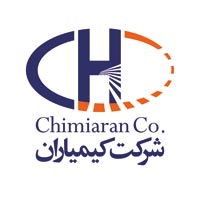 North Africa Petroleum Exhibition and Conference 2017