PGPIC, ITOCHU Sign € 320m Usance Deal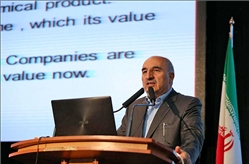 TEHRAN, Dec. 04 (Shana) – The second contract for providing finance from international markets on short-term (usance) basis has been signed this time with Japanese ITOCHU.
Managing Director of Persian Gulf Petrochemical Industries Company (PGPIC) Adel Nejadsalim and Acting Head of Japanese ITOCHU Company signed the 320-million-euro deal.
Addressing the signing ceremony, Nejadsalim referred to the chronology of cooperation with the Japanese, including Bandar Imam Petrochemical Company's cooperation with the Japanese in the petrochemical field, welcomed their continued partnership.
The Japanese company envoy, voicing pleasure with cooperation with Iran, said ITOCHU intends to expand cooperation with Iran.
He said Iran is a powerful market for petrochemical products and said there is possibility for cooperation with Iran in marketing such products as polyethylene.
A number of the ITOCHU directors were also present in the ceremony.
The first such usance financing contract under NEXI insurance coverage had been signed with Marubeni Company in Tokyo, Japan, on September 1. It was worth 320 million euros.
PGPIC had already announced that it plans securing usance finance to the value of up to one billion euros and also short-term financing to the value of about 500 million euros this year.
Source : Shana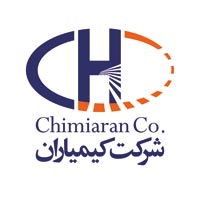 About Persian Gulf Petrochemical Industries Company :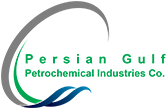 Vision
The most profitable holding company with an international brand
General Strategy
Development and sustainable Value Creating
Basic values
· Creativity & innovation
· Responsibility & honesty
· Clarity & customer satisfaction
Main Objectives
· Upgrading satisfaction & loyalty of beneficiaries
· Developing investment & expansion of local and foreign partnerships
· Promoting investment portfolio's quantity & quality
· Increasing market share
· Developing a value chain by preserving the environment
History
Persian Gulf Petrochemical Industries Company (PGPIC) was established in January 2008 in line with the implementation of Article 44 of the Constitution on the basis of Authorization No. 161681 of transferring commission to transfer the shares of 15 petrochemical companies including Fajr, Mobin, Rahavaran Fonoon, Mahshahr non-industrial operations, Pazargad PIDMCO , NPC International and non-industrial operations, Petrochemical Industries Development Management (Petrochemical Commercial Co. (PCC) Bandar Imam, Shahid Tondgooyan, Bu Ali Sina, Nouri, Pars, Arvand, Khuzestan,
Its formation sought to maintain the integrity of the Iranian petrochemical industry and obtaining the objectives of 2025 Iran vision plan.
The company was transferred to the private sector in 3 stages. 40% of its shares were allocated to provincial investment companies according to the cabinet authorization dated July 2009 for justice shares.
In the first stage, 5% of shares were transferred to Tehran Stock Exchange in January 2013 for price discovery.
In the second stage, 17% of its shares were transferred by auction to NIOC's Pension, Saving & Welfare Fund in May 2013. Therefore, holding 62% shares of the private sector and non-governmental organizations, PGPIC was separated from governmental sector since May 2013 acting as the country's largest petrochemical holding with more than 22 million tons output capacity of producing 40% of Iran's petrochemicals encompassing over 350,000 billion Rials capital as the largest and most important member of the stock exchange entered the private sector possessing about 10 percent of the stock market.
In the third stage, a 17 percent block of the company's shares was released in March 2014. The block was jointly purchased by Oil, Gas & Petrochemical Investment Supply (Tapico) and the NIOC's pension fund in a 50-50 partnership.
At present, the latest shareholders are as follows:
40% Provincial Investment Company
20% National Petrochemical Company
17% Oil Industry Employee Pension Fund
8.28% Tamin Petroleum & Petrochemical Investment Company
8.5% Taban Farda Petrochemical Group Company
5.42% IPO , Others
0.76% Employee Shares
0.04% Collateral Shares
The present nominal capacity of the PGPIC production complexes is as follows:
-The capacity of the direct production companies (owning management share): 22 million tons
– The capacity of the companies indirectly (owning management share): 2.3 million tons
– Direct projects capacity (owning management share): 5.4 million tons
– Indirect projects capacity (owning management share): 5.3 million tons
PGPIC method for interacting with its subsidiaries
The holding company should clarify its engagement and behavioral style with its subsidiaries. In fact, after determination of a general orientation, the interaction trend with subsidiaries has vital role. Interaction is important in order to achieve a reasonable trust in well performance and to move in line with the general orientation of holding company in respect to its subsidiaries. Holding companies apply three different styles, with their own specific characteristics for each to interact, communicate and control of subsidiaries. These three styles are as follows:
1- Strategic Planning
2- Financial Control
3- Strategic Control
Strategic control model is placed between two other models and acts as a communication bridge
between strategic planning and financial control. In this model the Holding board determines the strategies. and has the minimum roles as follows :
The defining the organization macro strategies especially in the allocation of resources and control methods, the defining balanced activities for companies and the mission of each, the defining and controling organizational policies, promoting innovation and organizational learning, standards defining and assessing of the efficiency of subsidiary companies and creating the necessary institutional changes to promote efficiency.
Persian Gulf Petrochemical Industries Company (PGPIC) has conducted "strategic control style" to interact with its subsidiaries.
PGPIC, ITOCHU Sign € 320m Usance Deal