PSE Europe 2017 PU Solutions Expo to debut in Munich in June
FAIRS: PSE Europe 2017 PU Solutions Expo to debut in Munich in June
Six months before it makes its official debut, the new international exhibition for polyurethane solutions, €œPSE Europe" 2017 (www.pse-europe.com/english), has already received registrations from 50 exhibitors, including Concentrol, Foam Supplies, Impianti, Jiahua Chemicals, Frimo and KraussMaffei. The fair, organised by Mack Brooks Exhibitions (St Albans, Herts / UK; www.mackbrooks.com), takes place in Munich / Germany from 27-29 June 2017.
The new show is built on the premise of many live presentations at the stands, and will offer PU industry players the chance of networking in this strongly growing market, the organiser says. The fair will cover everything from raw materials to semi-finished products, processing machinery, systems as well as services specific to this particular industry.
According to a recent report by IAL Consultants (London / UK; www.ialconsultants.com), polyurethane products manufacture in Europe, the Middle East and Africa is expected to grow at an average of 3.5% annually until 2020 (see Plasteurope.com of 27.07.2016).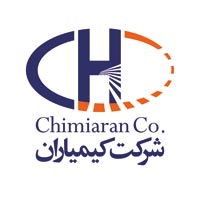 ABOUT Polyurethanes Solution Expo  :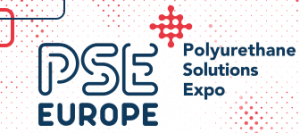 The use of Polyurethanes is continuously growing, in particular for new applications in industry sectors such as automotive, construction, bedding, electrical appliances, footwear, furniture, transport and packaging. The versatile, durable and lightweight material has become a cost-effective alternative for the design of compounds and product solutions. For manufacturers and suppliers of raw materials, processing machinery and PU systems, the expansion of PU applications across a large number of different manufacturing sectors opens up entirely new markets offering an enormous business potential.
With PSE Europe 2017 we offer the PU industry a dedicated marketplace where raw material manufacturers as well as equipment and system suppliers will meet with a professional audience of buyers and users looking for innovative technology and bespoke solutions. The show is targeted to trade visitors from all industry sectors involved in processing PU or applying PU solutions within their manufacturing processes. A central focus of the event will be the live presentation of equipment and applications to demonstrate the potential of PU in entirely new fields and as a top-quality alternative to other materials. The exhibition experience will be rounded off by a selection of feature areas providing room for networking, exchange of expertise and knowledge transfer.
PSE Europe will take place in Munich, one of Germany's major industrial hubs. Key drivers of innovation in the material science and production sectors, such as the automotive industry, are based in and around the Bavarian capital. With its excellent infrastructure, Munich is a renowned business centre for visitors from Germany's neighbouring countries as well as worldwide regions.
PSE Europe 2017 PU Solutions Expo to debut in Munich in June