Reliable Picking for Cardboard Packaging by a Vacuum Cup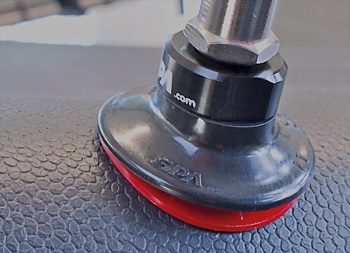 Smurfit Kappa Neuss GmbH produces a range of different packaging from solid and corrugated board, including fruit and vegetable boxes, hybrid retail ready packaging, fruit punnets, powder boxes, trays, flower boxes and window packaging.
To handle the perforated cardboard packaging, Smurfit uses grippers with vacuum cups. However, the bellows vacuum cups previously in use would sporadically lose the packaging during picking and suffered from premature wear. This made the system unreliable. FIPA was commissioned to retrofit the system. As a solution for reliable handling of the abrasive cardboard packaging…….
Full Document: Reliable Picking for Cardboard Packaging by Varioflex® Vacuum Cup
For Full-Version please "Click Here", if you are a Pro-Member.
******************
Keeping an independent media alive with a paid subscription, in countries that impose limitations on it, will help to support the humankind's freedom. PIMI and all PIM publications are absolutely independent. If you believe it please act by clicking "HERE", or:
Reliable Picking for Cardboard Packaging by a Vacuum Cup