Russian Compounder Reports 2017 Sales Growth of 9pct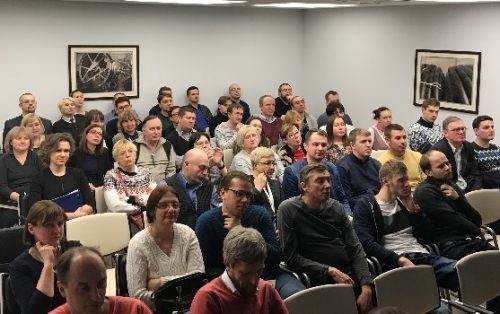 According to the communication manager of the R&P: Sales of R&P POLYPLASTIC grew by 9% in 2017.
For the first time in the last 8 years, sales of "R&P POLYPLASTIC" showed record high results – 9% increase. The information was shared at the annual conference in the Company's headquarters. According to analysts, these figures show progressive demand and economic recovery in Russia. However, this result could not be achieved without successful implementation of the "Lean manufacturing" project.
This project became a core platform for profound changes in the whole production line. Its main purpose was reduction of production expenses, which the Company was able to achieve using a wide range of mechanisms.
Sales figures in 2017 showed stability, as there were no changes in the structure of the main areas of consumption. The largest consumers are car manufacturers, producers of household appliances and construction materials. TOP-10 consumers of R&P POLYPLASTIC has not changed as well showing great reliability of the Company's materials.
Participants of the conference identified goals for the future. In 2018, entering new markets outside Russia and the CIS is a matter of priority for the company. "We should work harder in this direction. We have all the advantages including European quality and competitive price", said Managing Partner Andrei Menshov. He added that foreign sales would contribute to the 2018 plans performance.
The Company's social responsibilities were also mentioned at the conference. This year R&P POLYPLASTIC used mechanisms of non-financial recognition apart from traditional ways of motivation.
R&P POLYPLASTIC specializes in the production of thermoplastic compound materials for processing by injection molding, blow molding and extrusion. Working at the intersection of science, technology and business, we are committed to knowledge, respect the facts and are completely dedicated to our business. Sharing the global values of the 21st century, R&P POLYPLASTIC responsibly transforms them into real actions, subordinating its commercial, production and corporate processes to the idea of sustainable development.
Other articles about the company:
Russian Compounder Reports 2017 Sales Growth of 9pct