Siegwerk Launches New PU Inks for Gravure Printing
German ink manufacturer Siegwerk now offers an innovative ink system for gravure printing based on polyurethane (PU), which enables better print results, improved processes and reduced operational costs.
"Lately brand owners have expressed an increasing interest in polyvinyl chloride (PVC)-free printing inks to realize complex packaging structures. Our new PU-based ink system fulfills these requirements, while also incorporating other benefits," explained Dr. Hanns Martin Kaiser, Head of Technology Flexible Packaging EMEA at Siegwerk.
The new ink technology – first available for the European market – is for example optimized to meet high performance requirements, such as high bond-strength values in lamination. It allows for use in harsh retort conditions and can also be applied on modern barrier film substrates.
Another benefit is that the PU ink system is solely based on ethyl acetate as a solvent to allow utilization in mono-solvent setups in combination with solvent recovery systems. But in any case, printers can also use common co-solvents like methyl ethyl ketone (MEK), or ethanol etc.
The key polyurethane binders are manufactured in Siegwerk's own PU production facilities in Annemasse, France or Bhiwadi, India.
Under industrial trial conditions the new PUR inks exhibited very good printability even at high printing speeds above500 m/min. At the same time, it has been proved that the solvent retention level of the inks is very low.
"After two years of development, the new ink range performed very successful in first extended industrial trials. It showed excellent printability with solid full tone and outstanding half tone reproduction. We optimized it for best dispersion results in order to produce high color strengths," said Dr. Kaiser.
Furthermore, Siegwerk's PU ink solution can also be used for medium performance applications, since it can be supplied in two different versions – either as a master base system in the form of readymade inks or as a master batch system, where the full PU concentrates are combined with various master compounds (technical varnishes) out of one dispenser.
The new ink technology was developed in accordance with the relevant product safety standards. All ingredients are compliant with the stringent Swiss Ordinance and will also comply with the upcoming new German Ordinance.
Source : China Plastic & Rubber Journal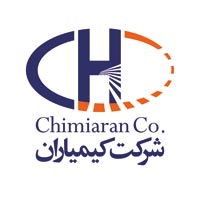 Siegwerk Launches New PU Inks for Gravure Printing