Solvay to Construct Compounding Unit in Mexico
Solvay to Construct Compounding Unit in Mexico
Solvay to Construct Compounding Unit in Mexico-based performance materials supplier Solvay is building a Technyl polyamide (PA) compounding unit in San Luis Potosí, Mexico, with initial annual capacity of 10,000 tonnes/yr. This new facility is expected to become operational in the third quarter of 2017 to serve the region's and America's growing automotive and consumer goods markets.
The Solvay facility will share infrastructure with Korean Tier 1 auto parts molder Chunil Engineering, a leading supplier of transmission components who has been voted GM Supplier of the Year multiple times. The Chunil plant is scheduled for completion in November this year.
Mexico is the second largest producer of automobiles and commercial vehicles in the Americas and is ranked seventh worldwide with annual production exceeding 3,5 million units in 2015 according to the Organisation Internationale des Constructeurs d'Automobiles (OICA). In addition, many consumer goods and electrical equipment players are located close by, offering new opportunities for Solvay.
"This new plant will help us to support our fast growing Technyl polyamide business in North America, in addition to our current capabilities," states Vincent Kamel, President of Solvay Performance Polyamides. "Many of the world's top automotive OEMs are located in the region, which makes it an ideal base for us to serve both local and U.S. markets and contribute with our solutions to cleaner mobility."
To minimize investment cost and time to market, Solvay is partnering with Chunil Engineering, one of its major customers. Solvay is planning additional investments to serve the NAFTA market.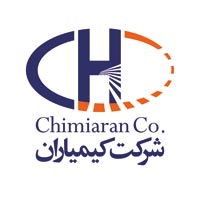 Solvay to Construct Compounding Unit in Mexico