Swiss Machines to Help and Develop Irrigation Systems in Iran
According to Mr. Biouk Sahaf Amin, newly elected as a member of the National Iranian Plastics Association, and then selected as the chairman of the Association, the group of his companies have developed many water related systems, including irrigation, sewage and under floor heating systems. This is a short history of the company:
"Vahid Industrial Group" which has actively engaged in manufacturing and offering polymer pipes and fittings for more than 3 decades composes of 3 manufacturing companies that are located in "Shoormast Industrial Estate Savadkooh in Mazandaran Province and Great Industrial Complex in Shiraz city.
The company updates its mchinery and technoogies with word class standards.
Most imprtant productions of the group are as follow:
1- PE-Xa single & three layer pipes for potable water, heating and cooing applications;
2- New generation of PE-X/AL/PE-X multi-layer composite pies with tg butt weld and thick inner PE-x layer;
3- polymer fittings made from PPSU super polymer (Polyphenylsulfone);
4- PE-Xa three layers with EVOH for under floor heating and cooling application with special and high quality manifold system.
5- PP-RC pipes and fittings from 20-110 mm;
6- PP-R+GF/PP-R/PP-R three layers pipes together with linear low expansion glass layer for using in risers, and feeding pies for cooling towers from 20-110 mm.
7- Screwed fittings for PE pipes bearing 16 bar pressures in 20-125 mm sizes;
8- HDPE single layer pipes for sewage systems, water transportation and irrigating applications in different sizes from 16-250 mm;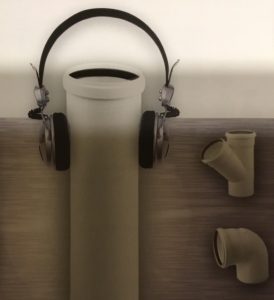 9- Three layer PP silent push fit pipes and fittings for inside of the building sewage application;
10- Single layer PP push fit pipes and fittings for inside the building sewage application;
11- HDPE double wall corrugated pipes ad fitting ranging in ID sizes from 200-800 mm;
12- Flat drip irrigation tapes and LDPE irrigation pipes;
13- Drinking water hose connection package;
14- Sewage water hose connection package;
It should be mentioned that the company was elected as archetype industrial unit of Mazandaran Province i 2011 and 2012, as archetype unit of Mazndaran Province in 29, and other selective and elected positions.
The top and high quality of the company products is guaranteed by using the processing machines from Switzerland.
Swiss Machines to Help and Develop Irrigation Systems in Iran