Synerlink Introduces SnapLid Technology on Arcil FFS Packaging Lines
Synerlink, a form-fill-seal (FFS) packaging lines supplier in France, has recently developed SnapLid, its new reclosable lid tecLlhnology on its Arcil FFS lines.
SnapLid provides a fully-integrated packaging solution that thermoforms and seals a snap-on lid in line – eliminating the need for an overcap lid, typically found on multi-serve products.
By eliminating the plastic film or foil sealing systems, manufacturers of multi-serve products can save time and material costs.
Made from a polyethylene terephthalate (PET)/polyethylene (PE) or polystyrene (PS)/PE laminate, the built-in lid provides a strong seal at high output rates of up to 30 cycles per minute.
A large pull tab promotes easy one-step opening of the lid. Once opened, the final consumer can easily snap it closed to keep the product completely sealed and fresh longer, explained Synerlink.
"We devoted two years of research and development to adapting the SnapLid concept to work with the types of film popular in the food packaging industry today," commented Eric Lesbats, Synerlink CEO. "We are excited to offer it to our customers so that they can enjoy cost savings and production benefits while consumers enjoy the convenience of this easy-to-use storage option."
SnapLid is available for packaging any type of product, such as fresh cheese, crème fraîche, butter, spreads, dips, puréed vegetables, vegetable salads, spices and dry foods like snacks, cereal bars and cookies, into ultra-clean packaging ranging from 10g to 1kg.
Source : China Plastic &  Rubber Journal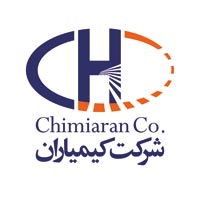 Synerlink Introduces SnapLid Technology on Arcil FFS Packaging Lines