Tehran Pacprocess Internationa Fair Due in October with DRUPA Support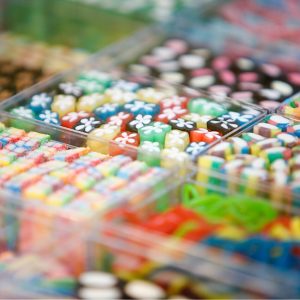 Companies from the packaging sector and related process industries with an interest in developing one of the most promising markets in the Near East or in consolidating their position there can apply for participation in "pacprocess Tehran" with immediate effect, as, powered by DRUPA Tehran's Pacprocess International Fair Expected in October
The second edition of the Iranian trade fair will be held from 4 to 7 October 2018 and enjoy the support of numerous forward-looking industry associations including the VDMA's Food Processing and Packaging Machinery Association, the Italian Packaging Machinery Association UCIMA, the Spanish Association of Internationalized Industrial Companies AMEC, the Associations Flexible Packaging Europe (FPE) and alufoil as well as the Iranian Food and Processing Association IFMMA.
New Arrangements
Held concurrently with pacprocess Tehran will be "IPAP Printing & Packaging Expo – powered by drupa" that targets print technologies suppliers. The debut of the combination of these two trade fairs organised by Messe Düsseldorf in cooperation with Barsaz Rooydad Pars Company (BRP), clearly exceeded the expectations of the over 160 exhibitors and some 7,500 trade visitors last year and resulted in numerous business deals. They will also be held at Iran's newest exhibition centre again in 2018 – the Shahr-e-Aftab (Exhibiran International).
The packaging sector including its related process industries are considered key industries in Iran. It forms the basis for the competitiveness of a wide variety of products and is closely associated with the growing export revenues of Iranian companies. On the Iranian market a well educated and relatively young population also increasingly demands products with high-quality packaging. For this manufacturers require state-of-the-art machinery and services. This is why pacprocess Tehran, which forms part of the interpack alliance, is attended by top decision-makers with the aim of sounding out the packaging and process engineering market for the food & beverages, confectionery & bakery, pharmaceuticals & cosmetics, non-food & industrial  goods sectors.
Forming an integral part of pacprocess Tehran is "components for processing and packaging" – a trade fair addressing the upstream suppliers of packaging and process engineering thereby rounding off the portfolio of pacprocess Teheran for the entire value chain of the industry. Visitors to pacprocess Tehran will once again be able to look forward to a forum programme covering topics related to the Iranian market.
For further information on pacprocess Tehran as well as application for exhibitors go to www.pacprocess-tehran.de.
"SOURCE"
Tehran Pacprocess Internationa Fair Due in October with DRUPA Support