The Sound of "Discovering Wealth before Democratization" Died at 89
Yesterday, Jan. 8th. 2018, Tehran's traffic at the north west of the capital city of Iran jammed due to the rush of hundreds of mourners and others who had the feeling to respect the memorial of Mr. "Ali Akbar Moinfar", the first Petroleum Minister of Iran after revolution, at the grand mosque of Saadat-Abad.
Apart from many media reporters and commentators, including the PIMI colleagues and its CEO with close memories with the passed away politician, among the attendees there were many famous politician figures servicing the country at the first Iranian revolutionary government, also the present high level officials like Bijan Namdar Zanganeh the present Petroleum Minister. Such an assembly of people would happen these days only if the memorial belongs to those reformists and freedom activists that have serviced the country without making a huge wealth or using hidden subsidies. Ali Akbar Moinfar was one of them and hundreds of mourners respected him and said condolences to his family after staying several hours in traffic and standing on feet for two hours.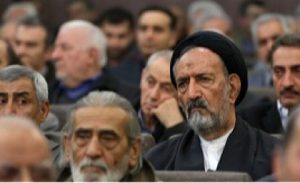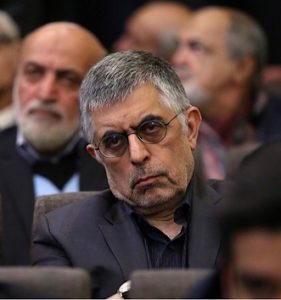 Ali Akbar Moinfar born on Jan. 14th. 1928 died at 89 just less than 12 days before his 90's birthday. "Moinfar" was an active reformist being a member of the "Freedom Movement Party" of Iran.
At one of his latest interviews published in Sept. 2008 he recognized the oil as a "Discovering Wealth before Democratization". Part of that interview says:
Do you actually believe that there is any relationship between oil and democracy?
The relationship between oil and democracy is the relationship between economy and politics and there is no doubt that there is a close relationship between them. In a country, where democracy has not been realized, you cannot expect use of public revenues to be optimal because people are not masters of their destiny and will not have any control over consumption of public revenues. Thus, the public wealth will serve the government alone.
You consider oil revenue as a public asset. However, some argue that the government is earning that revenue and since its power does not depend on people, it feels no need toward people. What is your opinion?
This argument as always existed in Iran. They say if the Iranian oil was not monopolized by the government, as is the case in the United States, the way would have been paved for the realization of democracy. However, I think that a comparison between Iran and the United States is a sheer mistake because oil wealth belongs to the nation and it cannot be privatized like some plants and economic entities. According to religious and common laws, underground resources belong to the nation. In the United States, if you buy a land and discover underground natural reserves in it, it would belong to you. I believe that if this was practiced in our country, the situation would have been worse and like privatization of many economic entities, it would have been monopolized by certain social classes that are not even ready to pay taxes. Therefore, such an approach cannot be positive in our national economy. Oil should belong to the whole society with the government as manager. Therefore, there is no reason why state control over oil resources should not be beneficial to the nation. At the same time, some believe that governments which depend on such revenues develop special behaviors and this theory is probably correct. Anyway, the oil wealth has been forcefully bestowed upon our nation and it has been handed down to the present generation. If the society can use it to good effect, it would be the best tool for the realization of democracy. Otherwise, if the society were not able to hold government accountable, oil would turn into a factor for underdevelopment.
Please read more from the "SOURCE"
For Mr. Moinfar life, please "Click Here"
PIMI's CEO and all the editorial team with all respects to this very clean Iranian politician resent their condolences to his family, students and colleagues.
Photos and images from the memorial ceremony by PIMI.
The Sound of "Discovering Wealth before Democratization" Died at 89