Updating of the International Technology Roadmap for Photovoltaic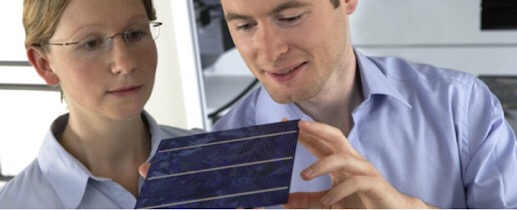 An update of the 8th Edition of the International Technology Roadmap for PV (ITRPV) will be presented and released on September 6th 2017 at the 8th World Solar Congress in Shanghai by Dr. Markus FISCHER, Hanwha Q-Cells, Germany. The update of the Edition contains information about the maturity of production technologies and processes for selected parameters. This information on the production of crystalline silicon solar cells is now being actualized annually.
The technology readiness is categorized in 4 levels. The first indicates that the technology is in use, the second means that an industrial solution is known but is not yet used in mass production, the third means that an interim solution exists, but it is too expensive, while the fourth indicates that there is no known industrial solution available actually.
With more than 50 contributors from leading institutes, equipment and materials suppliers as well as cell and module manufacturers, the ITRPV continues to be the leading technical manufacturing guideline for the crystalline silicon PV industry. The ITRPV was initiated in 2009 by SEMI. VDMA Photovoltaic Equipment branch has been driving it since the 7th Edition in 2016. The update was created according to the input of the participating companies and with the support of our steering committee. For further details on the ITRPV please visit: www.ITRPV.net.
About Photovoltaic Equipment
Currently, approximately 100 VDMA member companies are active in the photovoltaic sector. The topic started in 2007 as a co-operation between the following VDMA divisions: Electronics Production (Productronics), Glass Technology, Energy, Organic Electronics, Robotics and Automation, Laser and Photonics, Surface Treatment, Vacuum Technology and Displays. With the foundation of the enlarged platform Photovoltaic Equipment on March 30, 2010, activities for members have been extended and the visibility of the industry has been increased
About VDMA & Iran
VDMA represents nearly 3,200 mostly medium-sized companies in the mechanical and plant engineering sector. With over one million employees and sales amounting to approximately 220 billion euros (2016), the sector is the largest industrial employer in Germany. The company will participate at Iranplast 2018 (Sept. 24-27, 2018).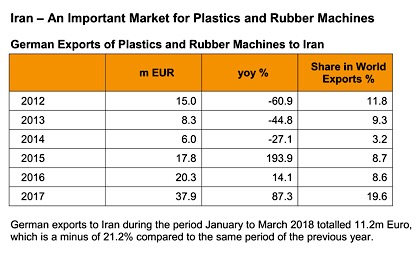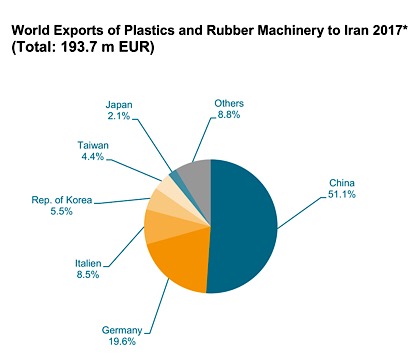 Above data "SOURCE"
Updating of the International Technology Roadmap for Photovoltaic