World Premiere of Newest All-electric IntElect
Under the motto of "Electrified 4.0", Sumitomo (SHI) Demag ran a total of eight machines on its stand at K 2016.
The most important highlight was the world premiere of the second generation all-electric IntElect machine series. The IntElect 50 is the first IntElect of the second generation. It was producing a resealable dosing closure from Polypropylene (PP) with a complex membrane with minimum process variation, energy consumption and cycle times.
Special features of the new IntElect
IntElect is the all-electric injection molding machine range from Sumitomo (SHI) Demag. It is equipped with high-torque direct drives, ensuring the highest level of precision, dynamics and energy efficiency.
The newest IntElect is the first all-electric injection molding machine with a standard platform and comes equipped with specific direct drives. Its purchase price is comparable to that of similar hydraulic models, according to the company.
"The first of all Sumitomo (SHI) Demag machines, the new IntElect is equipped with the NC5 plus control with a capacitive glass-color touch screen – a user-interface as safe, intuitive and comfortable as a smartphone," it describes.
The new machines will be available in two performance categories. The standard model is designed for standard applications, formerly run on hydraulic machines. The high-performance model "top-tec" meets more challenging dynamic and precision requirements.
More than 55,000 electric machines from the Sumitomo Group are installed all over the world so far.
Spanish subsidiary starts in November
Apart from introducing the new machine series, the company also announced at K2016 that its newly-established Sumitomo (SHI) Demag Plastics Machinery España S.L. has started operation on November 1, serving 600 existing customers in the Spanish market.
Chief Sales Officer of Sumitomo (SHI) Demag, Gerd Liebig, said, "Over the past few years, the Spanish market has become very consolidated and advanced. Many international companies have already invested in new Spanish production sites."
The new manager of the Spanish subsidiary, Sebastian Schaper, also commented, "It is our objective to become a reliable partner for our customers in the strategic markets with IntElect all-electric and El-Exis packaging injection molding machines."
Liebig will be the new CEO of Sumitomo (SHI) Demag starting from January 1, 2017, replacing Dr. Tetsuya Okamura, who will take up new responsibilities at Sumitomo Heavy Industries Ltd.
Talking about development strategy in his new role, Liebig said that a full integration of the company's sales and aftersales networks, as well as its production bases and product portfolios, will be a target for the coming years.
He reported that business growth in 2016 came mainly from the packaging industry. "We'll try to position our company based on our industry-oriented approach and also our product portfolios, to be more independent from economic development," he said.
"In the future, we'll focus more on our sales and aftersales networks. The company's Germany and Japan operations will work to strengthen the businesses. We hope to have a fully integrated network and clear planning based on skills. Packaging and automotive will continue to be the focus next year after having significantly increased our market share last year."
Industry 4.0 ready
The latest injection molding technology showcased by Sumitomo (SHI) Demag at K 2016 has been developed for the production of plastic packaging, automotive parts and precision components.
The exhibits reflected an increasing number of electric drives and equipment that cater for the demands of Industry 4.0.
Chief Technical Officer, Andreas Schramm, said the German association for plastics machinery VDMA has provided the German machine manufacturers a good orientation of Industry 4.0.
He said the machines of Sumitomo (SHI) Demag are ready for the new era of Industry 4.0, and are equipped with the interfaces necessary for exchanging data and integrating peripherals.
Source : China Plastic & Rubber Journal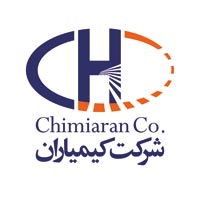 World Premiere of Newest All-electric IntElect