this is only a "HELP" explanation page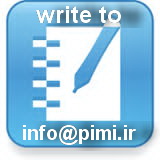 or

it is like a
 You have diverse "MELONS" forms to fill in, and announce whatever that you want to publicize, if it is compatible with "PIMI"'s "Rules  and Policies".
Now, can see that our "Postal Services" for our users are as sweet as diverse types of  "MELONS": We have opened it up; divided it into equal parts (forms); and, made it ready for you to use and enjoy your business development in Iran and in the world.
Be with us, in order to be in the safest side for "Doing Business in Iran"!!