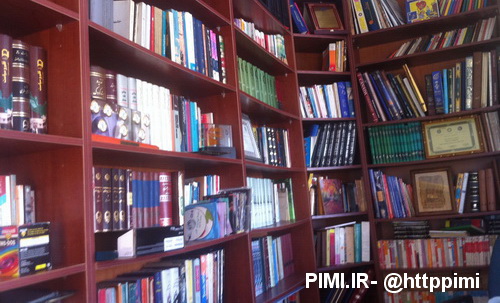 Starting from Feb. 25th, 2016, this sector of the PIMI.IR "Law in Iran" Menu will gradually introduce the topics of the books which are related to the International and Iran law books.Any publisher in the world that is interested to add its publications here, may simply "Fill in this form" and submit it to us.
International
"A Guide to the Legal System of the Islamic Republic of Iran" is kind of a book/essay which has been published at the website a law school in New York (USA). This Law School is named: "Hauser Global Law School" with more than 60 years background in education. A short paragraph of this article starts with this:
Background
Iran, also called Persia, is a Middle Eastern country located in Southwest Asia. It borders Armenia, Azerbaijan, and Turkmenistan to the north, Pakistan and Afghanistan to the east, and Turkey and Iraq to the west. In addition, it shares the Persian Gulf waters with Kuwait, Saudi Arabia, Bahrain, Qatar, and the United Arab Emirates. Known as Persia until 1935, Iran became an Islamic republic in 1979 after the ruling shah was overthrown by a popular revolution. The official name of the country is Islamic Republic of Iran and Shi'a Islam is the official state religion.
Read more from the source by "Clicking Here"
Important Note:
PIMI.IR Portal confirms that the publication of the Books and Articles dos not necessarily means approval of the contents. These are introduced on the basis of the Freedom in Reading, Learning, and Commenting.