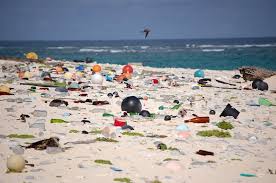 Iran has formed an academic committee to draft a plan to fight plastic bags, with the outcome that a three-year procedure has been planned for implementation, according to Director of Human Environment Affairs at the Department of Environment Said Motesadi.
As the first step, people will voluntarily avoid using plastic bags, for which, steps are devised to bring in chain stores for cooperation and also encouragement services are to be offered, he explained.
The official added that the second step is to ban the use of plastic bags, adding the third step is to order people to eliminate plastic bags.
According to Motesadi, the fourth stage of the plan includes introducing replacements for plastic bags.
He said the program is being devised to fight the many bad effects of using plastic bags.
Statistics reveal that one million plastic bags are produced per minute worldwide. That means each person's share if plastic bags is 150 per year.
This is while the timespan of using the bags averages around 12 minutes. Also, 50 percent of the bags are used only once.
Plastic bags will remain in nature between 100 to 1000 years. Even if they are decomposed, they will not turn into dust, but will enter the bodies of fish as dust that has been carried into sea water.
Motesadi said although there is no official statistics on how much plastic bag is used in Iran, unofficial numbers show that each day 500 tons of them are used in Tehran, and 3,000 tons more across the country.
Each day 5.5 tons of plastic bags are used in chain grocery stores in Tehran, leaving negative effects such as greenhouse gas, dust, as well as causing economic problems.
The official refuted the idea of using paper bags instead of plastic bags as it coming with its own set of problems, noting in particular the need to cut trees to produce the paper.
Europe banned the use of plastic bags in 2015, he said, adding that in Asia Taiwan, India, Indonesia, Pakistan, Myanmar and Bangladesh and in Africa, Rwanda, Somalia, Tanzania, Kenya and Botswana have also jointed the cause.
For eliminating plastic bags, three points are considered: reducing consumption rate, production and distribution, avoiding use as much as possible, and taking other bags for handling stuff, etc.