COVESTRO: PC Capacity in Shanghai Doubled
COVESTRO: PC capacity in Shanghai doubled / EUR 3 bn investment programme for global PC headquarters wrapped up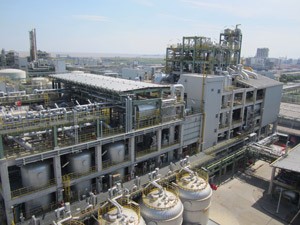 Covestro (Leverkusen / Germany; www.covestro.com) has inaugurated two new PC production lines at its site in Shanghai / China, thereby doubling the location's production capacity from 200,000 t/y to 400,000 t/y. The announcement likely means the company has now begun start-up proceedings at the second 100,000 t/y line whose commissioning group CEO Patrick Thomas announced at this year's "Chinaplas" industry fair (www.chinaplasonline.com), which took place in late April (see also Plasteurope.com of 13.05.2016). At the time Thomas said that the company had begun start-up operations for the first line, with the second due to follow within six months to a year.
The added output will allow the company to "react even better to the changing needs of our customers," said Michelle Jou, president of the group's Polycarbonates business. Apart from that, "we optimise our service, guaranteeing sustainable supply and relentless innovation," she added. The start-up of the two lines also means Covestro has almost doubled its compounding activities at the Caojing site, and is thus capable of meeting rising customer demand for more customised solutions.
The new lines complete the multi-year, EUR 3 bn investment programme for the Shanghai site – which is home to Covestro's Polycarbonates headquarters, the company said, adding that their start-up "thrusts Covestro into becoming the world's largest producer" of PC resin. It remains unclear whether the company will bring on stream another 100,000 t/y PC line in 2017, as called for in its original plans, although Covestro has repeatedly said that it will only start up new lines if and when the market demands. According to PIE's Polyglobe capacity database (www.polyglobe.net), Covestro is already the world's leading PC producer, ranked just slightly ahead of Sabic and significantly ahead of the third largest global producer, Mitsubishi.


COVESTRO: PC Capacity in Shanghai Doubled