DSMs EcoPaXX Tapping Into Drinking Water Contact Applications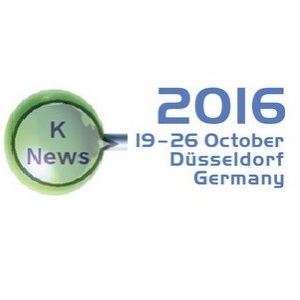 In response to the demand for high-performance polymers that are able to withstand the stringent requirements of hot-water contact, Netherlands-based Royal DSM is now taking its biobased EcoPaXX polyamide into the market for drinking water contact applications. According to the company, use of this material offers a high-performance, lead-free option for applications such as faucet mixing valves.
The water management market is not the only force that is acelerating the trend towards the use of performance polymer materials for hot-water contact: legislation also has been driving replacement of metals in applications that involve direct contact with drinking water. Brass and other metals traditionally have been used for such applications as faucets, water-meter and boiler components. Lead contamination in drinking water is a major concern worldwide, leading to more stringent regulation on lead limits in drinking water. This has led the industry to look for alternatives, and engineering plastics such as EcoPaXX offer a completely lead-free solution, and fully comply with those regulations.
Read more
Release Date:  06/07/2016
About Royal DSM:
Royal DSM is a global science-based company active in health, nutrition and materials. By connecting its unique competences in life sciences and materials sciences DSM is driving economic prosperity, environmental progress and social advances to create sustainable value for all stakeholders simultaneously. DSM delivers innovative solutions that nourish, protect and improve performance in global markets such as food and dietary supplements, personal care, feed, medical devices, automotive, paints, electrical and electronics, life protection, alternative energy and bio-based materials. DSM and its associated companies deliver annual net sales of about €10 billion with approximately 25,000 employees. The company is listed on Euronext Amsterdam.
DSMs EcoPaXX Tapping Into Drinking Water Contact Applications