Lanxess Announces Plan to Acquire Chemtura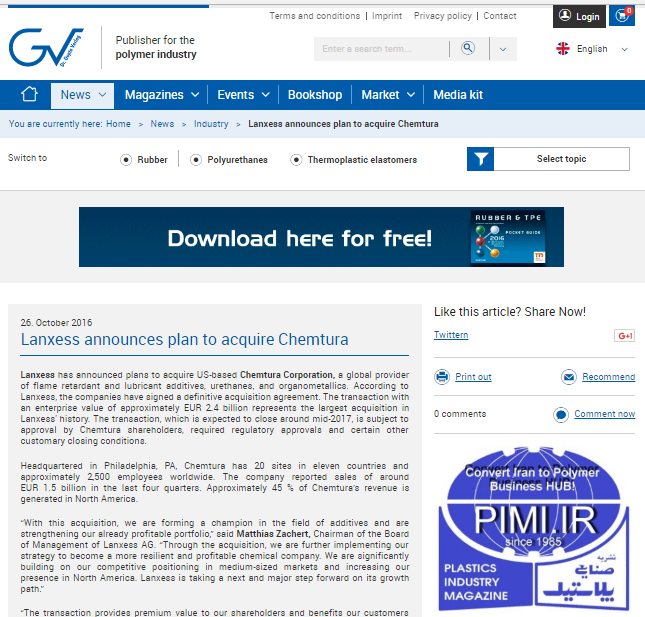 Lanxess Announces Plan to Acquire Chemtura
Lanxess has announced plans to acquire US-based Chemtura Corporation, a global provider of flame retardant and lubricant additives, urethanes, and organometallics. According to Lanxess, the companies have signed a definitive acquisition agreement. The transaction with an enterprise value of approximately EUR 2.4 billion represents the largest acquisition in Lanxess' history. The transaction, which is expected to close around mid-2017, is subject to approval by Chemtura shareholders, required regulatory approvals and certain other customary closing conditions.
Headquartered in Philadelphia, PA, Chemtura has 20 sites in eleven countries and approximately 2,500 employees worldwide. The company reported sales of around EUR 1.5 billion in the last four quarters. Approximately 45 % of Chemtura's revenue is generated in North America.
"With this acquisition, we are forming a champion in the field of additives and are strengthening our already profitable portfolio," said Matthias Zachert, Chairman of the Board of Management of Lanxess AG. "Through the acquisition, we are further implementing our strategy to become a more resilient and profitable chemical company. We are significantly building on our competitive positioning in medium-sized markets and increasing our presence in North America. Lanxess is taking a next and major step forward on its growth path."
"The transaction provides premium value to our shareholders and benefits our customers and employees by making Chemtura part of a much larger, stronger global enterprise with the resources to fully support a more diverse suite of specialty chemicals products and services," said Craig A. Rogerson, President, Chief Executive Officer and Chairman of the Board of Chemtura.
Chemtura's two additive segments form the main pillars of the company's business. Both will, together with Lanxess' Rhein Chemie Additives business unit (ADD), form the new Performance Additives segment after the closing of the transaction. ADD already offers a wide range of speciality additives and service products for the plastics, rubber, lubricants and colourants production, and employs around 1,600 employees worldwide at more than 20 locations.
"Additives is a very attractive business field in speciality chemicals. In addition to their relatively low capital intensity, they require strong expertise and enable customised solutions. In this area, both Chemtura and Lanxess have long-standing expertise," said Anno Borkowsky, head of the … .
Read More From The Source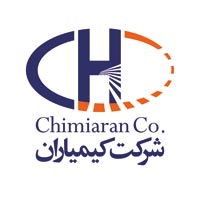 Lanxess Announces Plan to Acquire Chemtura